You have got your cards, dice, poker chips, special poker table-top, enough chairs, and the lighting just right for your at home poker party, but what about the Snacks for Poker Night? Snack Foods are incredibly important and usually require more thought than some people realize, so check out these Snack Foods Perfect for Your Poker Night with Friends!
This post may contain affiliate links which means we receive a small commission at no cost to you when you make a purchase. As an Amazon Associate I earn from qualifying purchases. Please see my disclosure and privacy policy for more information.
Check out these Snack Foods Perfect for Your Poker Night with Friends
When choosing your poker night snack menu, perhaps the first thing to consider is whether the poker game will stop for players to eat game night finger foods or if they will graze on poker party snacks throughout the game night.
If the game stops for a break, you may want to come up with some poker night recipe ideas that requires cutlery be on the poker food menu. Otherwise, poker game snacks will be the better choice to keep your poker players fed and the poker playing continuously going.
Whatever the case, the we are going to show you how to set up a poker night with the best poker night menu! Our Poker party ideas include tasty AND convenient poker night food ideas that are sure to be winners among your buddies for poker night!
What are some easy poker night Appetizers to serve your poker players?
Looking for other easy appetizer recipes for your poker food menu? Try these:
Fruit Skewers and Cream Cheese Dip are a great appetizer for friends playing poker!
Some people may want fruit or low-calorie foods, like popcorn, whereas others may crave potato chips, pretzels, and maybe some chocolate to chow on. So, how is everyone catered for?
When hosting an at home poker party, you want everyone to have something that they like while they play poker. You can ask the people you have invited over to your poker party for suggestions, along with checking if anyone has any allergies – especially if you are unsure about the latter.
If you are struggling to get answers or need some ideas that everyone will likely enjoy, fruit skewers are always at the top of the list of good snacks for game night.
Top Tips for fruit skewers appetizers
Make a sweet cream cheese dip and have some dunking chocolate available on the side makes these healthy snacks a bit naughtier for those that want that added sweetness. Having fruit on skewers prevents players' hands from getting sticky, too.
Corn Dogs are perfect snacks for guys night
In fact, anything with a skewer or on a stick – like corn dogs or cake pops – are fantastic poker night snacks because players can pick them up and put them down without getting their hands getting dirty.
Playing poker can get pretty intense when players are in the middle of a game, trying to suss out opponents and place bets, whether playing with people online or surrounded by friends. So there may only be time to literally grab a quick bite before you get back into the game, especially if it is a fast paced poker game!
The best snacks for poker night are ones that your players can easily grab and enjoy without taking their eyes off of the poker table.
Nuts and Dried Fruit are great poker night snack ideas
If nobody in your party is allergic to them, a trail mix of different nuts is also a nice treat that players can help themselves to without getting messy.
You could even place some dried apricots or mini marshmallows in separate bowls beside the trail for those that want to add something sweet to their mix.
Include a Charcuterie Board in your game night snacks
One of my favorite ideas for appetizers for guys poker night is a vegetable platter with dip. A vegetable platter is also a healthy, non-messy snack to have for your poker night. Carrot batons, cucumber slices, and diced peppers are all pretty tasty to eat and will keep hands clean.
Take this idea a step further and make a delicious charcuterie board - like our recent Greek Charcuterie Board we just created!
Crackers make for great game night appetizers
Try this Chicken Bacon Cranberry Appetizer for your card party snacks and wow your guests with the unique flavor profile!
This Cranberry Crack Chicken Appetizer Recipe is a good make ahead (at least the dip) before a party! Not to mention that the dip and the crackers look just beautiful when they are displayed on nice, festive serving platters for all of your players!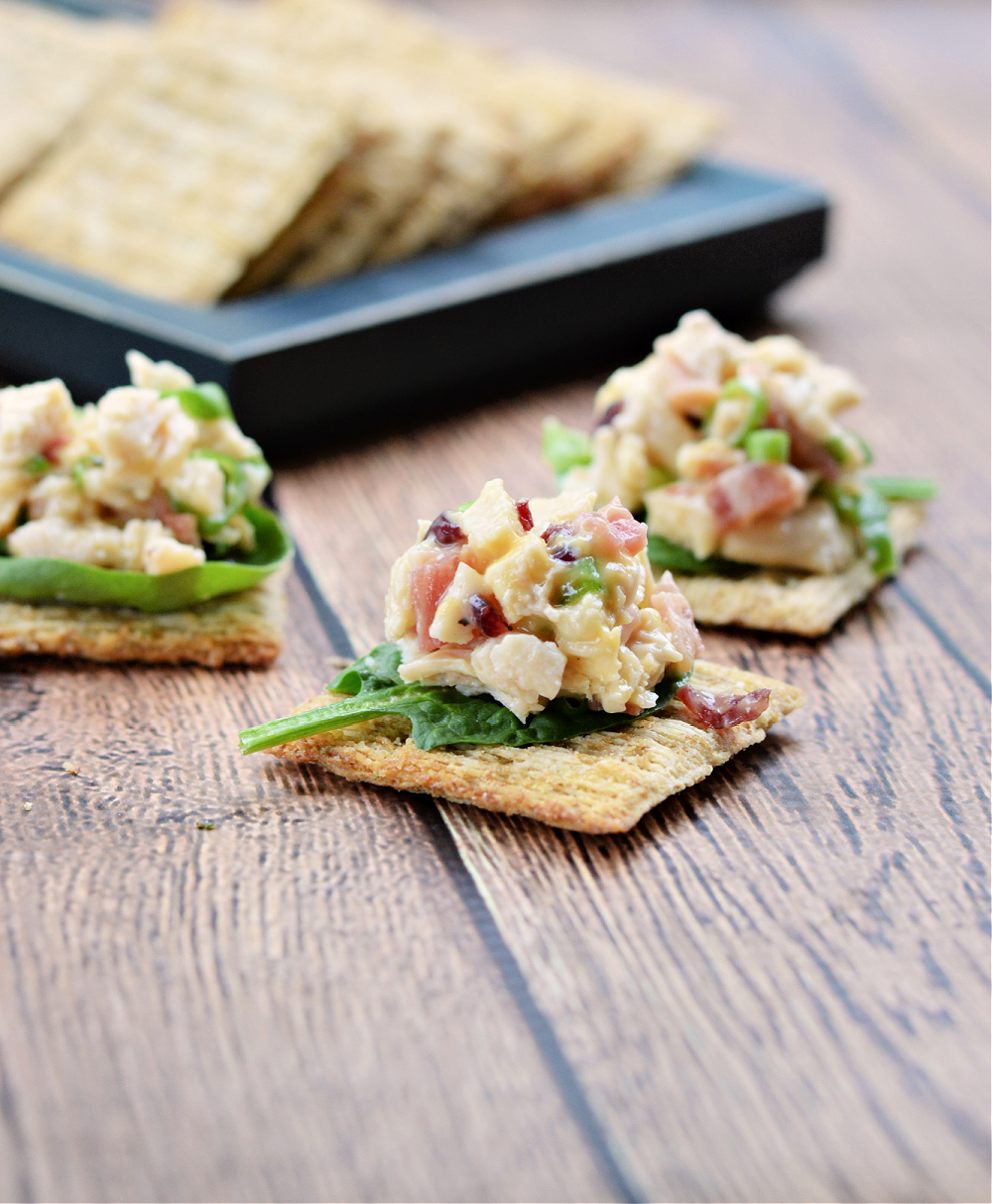 Chips and Dips are perfect card night food ideas
A poker game wouldn't be a poker game without chips; let's face it, chips and dip are always a popular food for friends night, so having this popular snack is a must for your card night food ideas.
Make sure that all of the popular chip flavors are available and that there are a few different ones to make things interesting. Give our Don't Tell the Doctor Dip Recipe a try and your game night guests will be always want to come to your house for Poker Night!
You might also want to try a buffalo chicken dip that you can make in the slow cooker. Using slow cookers makes EVERYTHING easier when you are coming up with poker night party ideas. Just put it together in the slow cooker and get started on making your other poker appetizers.
Chicken Wings are one of the best poker snacks
Okay, this is where it might get a little messy! First up would be chicken wings of any flavor – grilled or barbecued. Your guests can eat them hot or cold, and they would go great with items from the aforementioned charcuterie board or a vegetable platter.
However, be sure to have napkins with this one; otherwise your players will get grease and sauce all over the poker table!
This Garlic Parmesan Chicken Wings in the Air Fryer recipe is so easy and your guests will LOVE them!
Homemade Pizza is a must for poker night food recipes
Next would be bite-sized pizza slices for snacks for men's poker night! Pizza is small enough to avoid making a mess but large enough to fill that gap, especially when eaten alongside some garlic bread.
Just like the wings, this Thai Chicken Flatbread Pizza recipe can be enjoyed hot or cold - though I personally like it much more when it is hot!
Sliders and sandwiches are great easy snacks for poker night
Sliders and sandwiches would be another great poker night snack; they are a quarter the size of a standard sandwich and filled with all kinds of goodness, ranging from vegan to meat fillings – so there will be something for everyone.
This Garlic Turkey Cheddar Tomato Basil Slider Recipe is just perfection, and you will not actually need toothpicks.
Typically, little sliders and sandwiches are held together with a toothpick that a poker player can use to pick up the sandwich before taking a bite and placing it on their plate while they take their turn – all before devouring the rest of it without dirtying their hands.
For instance, if someone's at home with their friends playing poker on an online casino site, being able to put food down quickly without the added time of cleaning their hands enables a player to focus on the game. You can also see some great poker resources on Fliptroniks.
Don't Forget the desserts for poker night
Now that we have given you lots of poker night snack ideas, let's talk about everyone's favorite part of a game night with friends - the DESSERT!
This delicious Chocolate Lasagna Recipe is not hard to make at all! It is a little time consuming to put together with all of the layers, but it is delicious and completely and utterly worth it!
I think it would be fair to say that all lasagnas are a bit time consuming to make, but at least you aren't boiling noodles and mixing ricotta for this one! It's a great make-ahead dessert recipe that you should add to your list of card night food ideas!
One of my favorite desserts for poker night is this Easy Lemon Trifle Dessert Recipe is the perfect accompaniment for the dessert table...and I guarantee that you will want to make this easy, fun dessert throughout the rest of the year too!
You might prefer our Easy Lemon Bars Recipe instead, these are a great handheld treat that your friends can enjoy while they are counting their poker chips at the end of the night!
Our Maple Bacon and Chocolate Braid Dessert Recipe is totally TO DIE FOR. Believe me - if you like all of these flavors on their own, you are going to absolutely love this delicious little dessert, and it is so easy to make. You really have no excuse not to try it for yourself and see!
Try some of our other desserts for poker night!
Looking for other recipes like this? Try these recently published dessert ideas:
Share these Snacks for Poker Night with your friends and family on social media!
If you love these Perfect Snacks for Poker Night with Friends at Home recipes as much as we do, please leave me a 5-star review below and help me share these poker night snack ideas on Facebook, Twitter and Pinterest!
If you do make any of the recipes we have shared in these poker night snack ideas, I hope you'll share that you tried it on Pinterest! I love it SO MUCH when readers share their feedback!