Once upon a time, I was a kid who absolutely loved Valentines Day! My parents always made a really huge deal out of Valentine's Day for us kids (at least, that's how it seems 30+ years later). They'd take us to dinner, or to an establishment like Chuck E Cheese, and we'd have an amazing time. All of the goodies at the school parties! The exchanging of Valentine's Day cards – it was so much fun! But, today is The Girlfriend's Guide to Valentine's Day, not the kiddo's guide to Valentine's Day! That's another post entirely!
The Girlfriend's Guide to Valentine's Day
As I got older and began liking boys, the romantic aspect of Valentine's Day became more obvious, and I would sometimes get a trinket from a boy I liked. Our high school also made a big deal out of this holiday, and certain clubs would sell $1 carnations, to be delivered to the person of your choice, in class. In front of everyone. It was a VERY BIG DEAL. I still have one of those flowers that my girlfriend sent me (I'd sent her one too), because neither of us even had a crush at the time. See, I've known How Single Women Celebrate Valentine's Day from the ripe old age of about 14…
It's changed a lot over the years. My very first Valentine's Day with a boyfriend – he was actually my fiance and high school sweetheart. He bought me a Singer sewing machine and we went to dinner at Chili's. Yes, he bought me a sewing machine…I know what you're thinking. AN APPLIANCE at 17? The thing is…I loved sewing. I used to alter all of my own clothes because I was so short, and sewing machines are expensive as hell for teenagers! It was a great present. I still have that sewing machine.
Let's get real, shall we? We single ladies need to stick together and pamper ourselves AND each other! Here are some great gift ideas for your girls!
A Homemade Gift of Sweets - Edible and Scrubable!
This Homemade Valentine's Day Sugar Scrub Recipe is the perfect homemade gift to give to a loved one – or to make for yourself!
This Valentine's Day Blondies Recipe is delicious and very easy to make!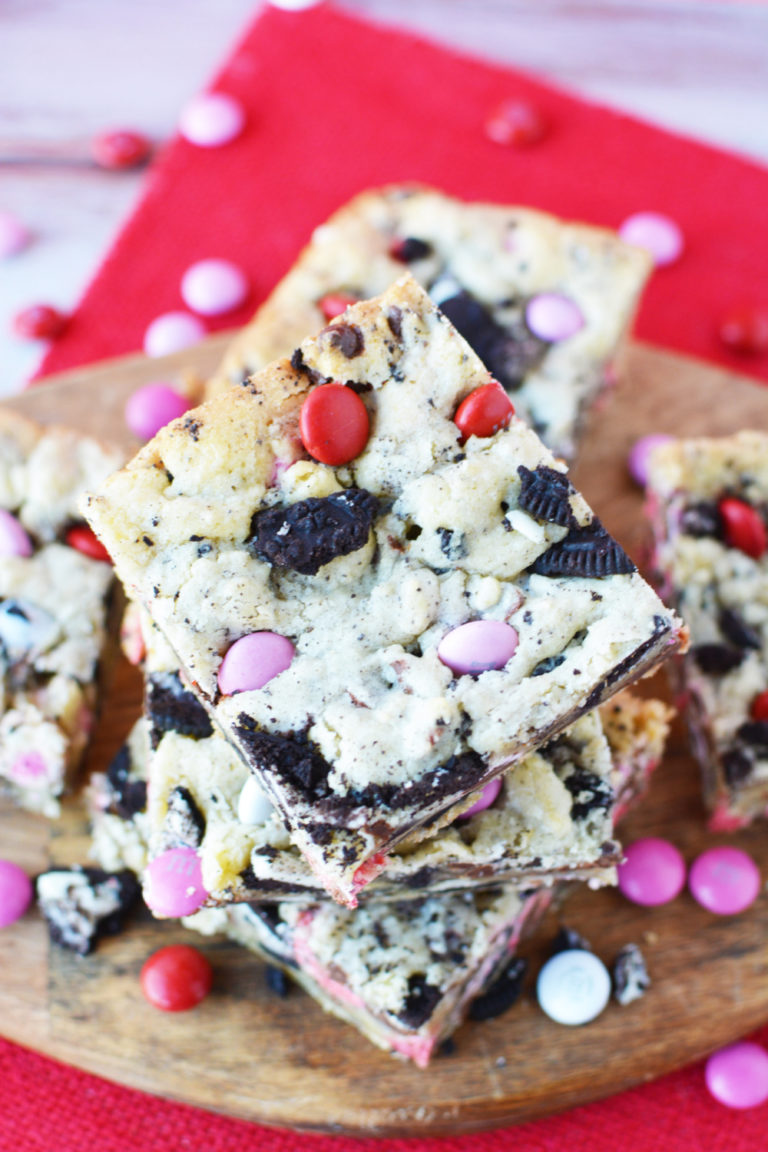 Stick to Being You and keep motivated during your daily exercise with our non-slip grip socks with inspirational messages. You can buy them here!
Natural fine cotton yarn for sweat absorption and̴

breathability

Elastic arch support for compression and functionality
Padded foot bed for extra cushion and comfort
Sole non-slip grips
Unisex one size̴ fits most
Machine wash with like colors, tumble dry low
80% cotton, 20% spandex/

elastane
Valentine's Day Gifts for the Pet Lover!
GROUNDS & HOUNDS COFFEE CO.® Every Cup Helps a Pup!
Grounds & Hounds Coffee Co believes that great coffee can fuel a greater purpose. Through the sale of their organic and eco-friendly specialty coffees, they support rescue initiatives and organizations, providing a second chance for pups in need of a helping hand. 20% of all Grounds & Hounds profits are deployed to our rescue organizations working to make the second chance mission a reality.
Womens Must Love Dogs Sweatshirt
A special release for Valentine's Day! As every dog person knows, the perfect Valentine can't eat chocolate, pees on flowers, and would much rather have belly rubs than roses! Celebrate the #1 requirement in a great relation
ship with our limited release "Must Love Dogs" sweatshirt! This lightweight sweatshirt is so incredibly soft, and it is really comfortable! You can buy it here! Available in Small-XXL / Machine Washable / Regular Cut / Fits True to Size / Ringspun Cotton Blend
Coffee & Mugs
The perfect morning requires the perfect coffee with your best friend (and a few extra belly rubs mixed in). There are tons of different coffees and drinkware available, of course!
Valentine's Day Gifts for the Coffee Lover
Spread the love this Valentine's (or Galentine's!) Day with Melitta Coffee. For the coffee lover in your life, Melitta has a number of chic, affordable (all under $40) items that make for a thoughtful, unique Valentine's gift (and a great cup of coffee)!
For your self-proclaimed entertainer bestie: The ultimate brunch accessory or nightcap appliance, the new Heritage Series Pour-Over Coffeemaker Sets completes any host's offerings. The vintage inspired sets include a 20oz carafe and Pour-Over cone, making multiple cups at a time and available in a variety of pastel colors. $39.99.
For your globetrotting partner: Compromising great coffee for an adventure is a thing of the past. This durable, shatter-resistant Pour-Over is great for the coffee lover on the go. Made out of Tritan™ material, this design allows for gourmet coffee in just minutes, whether from a hotel room or the top of a mountain. $14.99
For your coffee gourmand s/o: Coffeehouse quality coffee IS possible at-home. The Signature Series Pour-Over is a take on the classic pour-over, with a functional design optimized to ensure consistent brewing of bold and flavorful coffee. Available in multiple finishes and colors. $17.99-$19.99
Valentine's Day Gifts for the Spiritually-Minded
WishCraft: A guide to manifesting a positive future
When we learn the art, benefit and practice of well-wishing, our subconscious mind becomes a proverbial wishing well; an ideal place to plant our wishes, and manifest the positive future we can see in our mind.

Featuring an explanation of what WishCraft really is: a detailed history of wishing in social and historical context, methods for preparing your "wishing mind", descriptions on the myriad of ways to wish, self-hypnosis and most importantly, the wishes themselves. This book will help you to discover how to turn your fears, phobias and negative feelings into positive, empowering tools and to find your inner strengths and skills. Wishes can act as a focusing lens for our desires and portal for divine intervention, and WishCraft is here to show you how. So what are you waiting for?
PERCEIVE. BELIEVE. RECEIVE. "Shauna Cummins widens the lens of how we think about manifestation, re-introducing it as the art of wishing well, for ourselves, for others, and for the wider world. The mind is a magical tool, and with Wishcraft she shows us how to actively engage it for self-healing." – Ruby Warrington, author of Material Girl, Mystical World, and Sober Curious
Valentine's Day Gifts for Game Players!
The new Geek Out! 00's Edition from Ultra Pro Entertainment is a mind-challenging fun geek trivia party game that finds out once and for all who is the most knowledgeable about your favorite geeky pop culture subjects! This edition will have players geeking out and feeling nostalgic about their favorite decade.
Roll the die to determine the question, then shout out a number of how many answers you can provide. Each player has a chance to outbid you for the answers they can give. Outbid opponents to prove who knows the most about all things 00's! MSRP $12 and available at www.ultrapro.com
Simply Earth "Mood Detox Box"
The recipes and products included in each month's recipe box from Simply Earth are centered around uplifting and improving your mood while creating a positive atmosphere for those around you.
Here are the contents of the February box - which is just $39.99! You can buy it here!
-Happy Joy Essential Oil Blend (Geranium, Grapefruit, Orange, Ylang Ylang)
-Basil Essential Oil
-Geranium Essential Oil
-Lava Essential Oil Blend (BRAND NEW!!!) (Grapefruit, Blood Orange, Ho Wood, Sandalwood)
-Prism Glass Roll-on with a gold cap
-10mL glass spray bottle with a gold cap
-Natural Sea Clay
-6

recipe

cards
-Stickers & labels (now peel & stick!)