This post brought to you by American Frozen Foods Institute and the Frozen Food Roundtable. All opinions are 100% mine.
Angeline's father's parents moved to Northern Florida when she was just about four years old, and ever since, she's made the trek up there to visit them several times a year. Chris and I have come to look forward to this time for ourselves and once she is safely there, it's like P A R T Y  T I M E! in the Quillen household. What do I mean by "party time?" Oh you know, totally insane stuff like not doing laundry for days at a time, not having to cook three meals a day, having the bathroom all to myself during the day. You know, the usual stuff that parents find thrilling.
Let's get back to that not cooking part.  It's not that I don't cook at all - I just don't cook as much. I take as many shortcuts as I can, and I love having a freezer full of good food that I can quickly cook up without a lot of hassle. The same goes for breakfast and lunch; when Angeline is at her grandparents, I go for the simplest meals possible for myself during the day: like waffles for breakfast. Yum!
There are so many different options in the freezer aisle that can make your life easier, not just while the kids are off at grandma's, but year-round! One of the major benefits of frozen foods is that brands like General Mills, Hillshire, Kellogg's, and Nestle have you covered for all of your quick, easy and delicious breakfast needs.
Breakfast and Brunch are those difficult meals because who really wants to slave over a hot stove first thing in the morning? Grabbing frozen breakfast options from the freezer not only makes breakfast easier for me, but it also means that my daughter can very easily make her own breakfast if she doesn't like what I am eating, or if she wakes up late and misses breakfast. Simply popping some waffles, pancakes or toaster pastries in the toaster is so much easier than making a whole new meal on the stove top, and is more fun than eating cold cereal all of the time!
We always have a ton of frozen foods in the freezer; between having frozen fruits and veggies on hand to plenty of meal options, it just makes life so much easier! On those days when I haven't planned anything for dinner, I can usually find something to make after a quick glance in the freezer.
One of the many benefits of frozen foods is that it is fresh food, just frozen! Frozen food is made from real recipes with real ingredients, and the freezing naturally pauses the freshness of these foods so that all of those delicious flavors are suspended until you are ready to cook them up and enjoy them!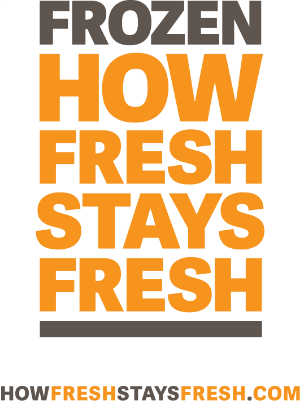 There are so many advantages to having a nice stock of frozen meal options in the freezer! You can try so many different kinds of cuisine without having to learn how to make them - for instance, I recently bought a Healthy Choice Cafe Steamers in Beef Teriyaki. Now, I have never made a Teriyaki anything in my life, but this was a great way for me to try one out without having to learn how to cook it myself.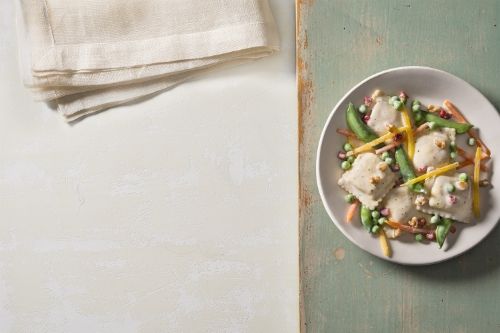 Then there's the benefit of being able to quickly grab a meal to take with you on the way to work - skip the fast food drive through on your lunch hour and just head to the office freezer and pick up your delicious lunch! After a few minutes in the microwave or oven (if your office has an oven), sit down and relax with your lunch while everyone else is stuck in traffic coming back from the fast food chains!
Last but not least is my favorite meal of the day: dessert!
One of the best things about frozen meals is that most of their offerings come in single serving sizes, which means that they are perfect for when you don't need to feed the whole family, or if you are single. They're also perfect when it comes time for dessert, and no one else wants a nice slice of Key Lime pie but you!
I don't know why anyone would not want a slice of Edwards Key Lime pie, because it's pretty delicious - but you never know.
By the way, if you're wondering why a girl who only lives 45 minutes away from the Florida Keys - and has a Key Lime tree hanging over her fence in the backyard - actually buys Edwards Key Lime Pie, it's because they are really that good! When we have family parties, someone always brings a whole Edwards Key Lime Pie, and it's usually the first dessert to be demolished!
What kind of frozen foods do you keep stocked in your freezer? Do you feel that there is more work involved with fresh vs frozen meal solutions? I would love to hear any of your tips and tricks for easier meals with frozen foods!