The rail journey has taken me from the deep blue harbors of Oslo past lakes and streams huddled by lush greenery and red bursts from Norwegian cottages so charming they could be home to storybook characters.
We trek upwards through the mountains, seemingly frosted with a layer of white marshmallow cream that reveals itself to be sun beaten snow, where hearty locals are still skiing and snowmobiling even though its May.
In the mountain station of Myrdal, I change to a train on the Flåm railway, one of the most panoramic in Norway. On the antique train we dip down from the mountains, curving past rushing waterfalls, rocky mountainsides and farm villages. As we descend, the Flåm valley comes into view, dotted with picturesque homes, livestock and a historic church. And then suddenly the Aurlandsfjord is in front of me. Steep mountain peaks jut out from the water, reflecting their brilliance into the narrow water way.
This is the Norway I have dreamt about and I am experiencing it thanks to Fjord Tours ®. Norway is famous for its stunning scenery, undoubtedly some of the best in Europe.
The Nordic country, slightly smaller in size than the state of California, has a population of just more than five million. Though the country's transportation system is highly efficient, given the low population and remote locations of many of the natural wonders, getting to the most scenic points is not a straight shot and can be tricky to navigate.
Fjord Tours ® is the easiest way to visit the country's most scenic landscapes. This tour organizer offers a variety of round trip tours that can be personalized to your itinerary and tastes. Round trips can be completed in as little as a day and depart from Oslo, Bergen or Voss.
Fjord Tours ® doesn't offer guided group tours, but rather organizes all the transportation required to experience the fjords (and believe me – there's so many elements involved you will be glad to have someone do the planning for you). This makes them a perfect option for travelers like me who enjoy freedom and independence and don't want to be stuck with a large group of tourists all day long.
On my recent visit to Norway, I experienced the Norway in a nutshell ® tour, the most popular roundtrip tour from Oslo. In addition to the Flåm railway, highlights include a fjordcruise through Aurlandsfjord and Nærøyfjord, a UNESCO World Herritage site that is part of Sognefjord, the world's longest fjord. You will also experience the scenic Bergen railway and can spend the night in Bergen, Norway's second-largest city that offers plenty of seaside charms of its own.
Unfortunately due to my tight travel schedule I was only able to experience the beginning part of the tour, but the scenery I saw was so unbelievably gorgeous it left me scouring my travel schedule and pondering when I can head back to this enchanting land.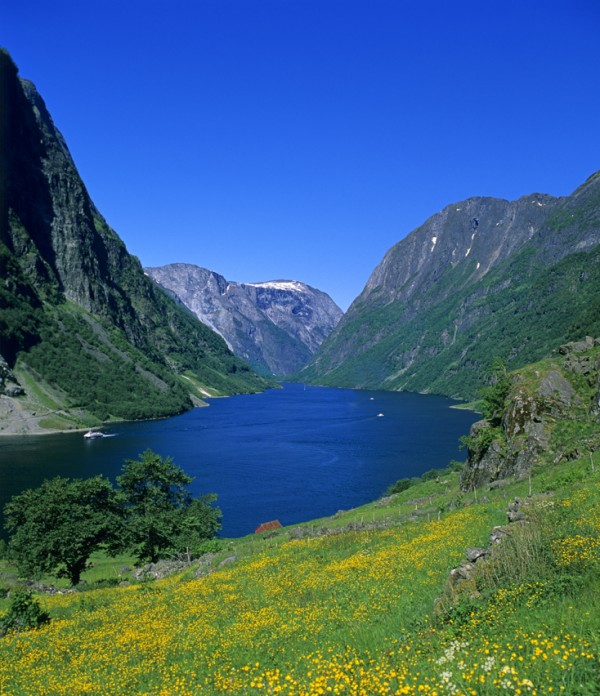 The views of the Aurlandsfjord are some of the most breathtaking I've seen in all my travels, and Fjord Tours ® made exploring the scenery such a seamless process all I had to do was sit back, relax and take it all in.