Summer is coming, and this means that in just a few months, we will (hopefully) meet our friends, enjoy the perfect weather, and have barbecues. High time to start preparing with these Best Non Alcoholic Drinks for a Barbecue!
Getting a good grill, inviting guests, purchasing the best meat you can possibly find - those are the essentials of every barbecue.
However, people need drinks, too and not everyone enjoys beer or wine.
This post may contain affiliate links which means we receive a small commission at no cost to you when you make a purchase. As an Amazon Associate I earn from qualifying purchases.
Best Non-Alcoholic Drinks for a Barbecue
We've asked the experts from outdoorcookingpros.com (an outdoor cooking blog) for a list of the best non-alcoholic drinks. Believe us - both children and adults will love them. Pop some paper umbrellas in there, and we promise - the party will be a huge success.
Note everyone likes to drink alcohol, or maybe your friends and family are on medication that they can't mix with booze, or perhaps they even have a health condition like me, where they try not to drink often.
You can absolutely have fun sober, but sometimes having cocktails just makes things more fun! In those cases you can easily whip up fun drinks to enjoy so that you're not missing the fun of actually having fancy cocktails.
These are some of the best Best Non-Alcoholic Drinks for a Barbecue and they are all easily made right at home, usually without any special equipment, and likely with kitchen and pantry supplies you already have on hand!
Per Se Crafted Mocktails
This women-owned drink brand carries carefully crafted beverages for all lifestyles. Per Se ensures you're always included in the fun with its delicious mocktails made from teas, juices, fruits, and herbs!
These are perfect for people who don't drink - or even for drinking in between regular cocktails so that you don't overdo it. You can choose between Hibiscus Sage, Grapefruit Rosemary, and Green Tea Mint. Their Mocktail Sample Box even allows you to taste all three flavors!
At Per Se, they craft sophisticated alcohol free drinks that invite you to slow down, sip, and savor. These drinks use familiar ingredients and elevated flavor combinations to offer an uncompromising choice for any drinking occasion.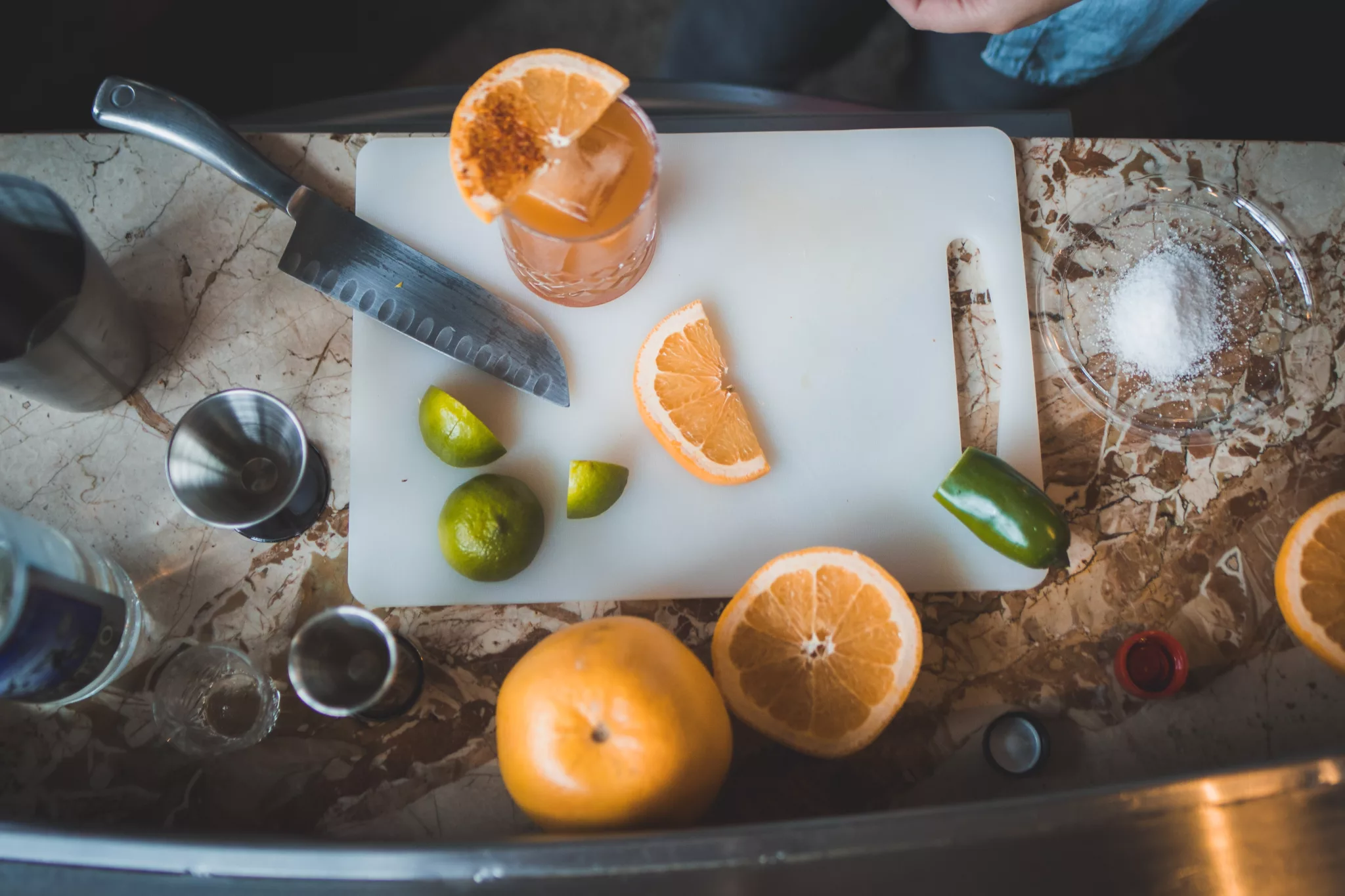 A great beverage to sip on this summer, especially during social settings if you want to join in on the fun of drinking but prefer something non-alcoholic! Make sure to have these at your barbecue for everyone to enjoy! You can place your order at PerSeDrinks.com or find them where beverages are sold.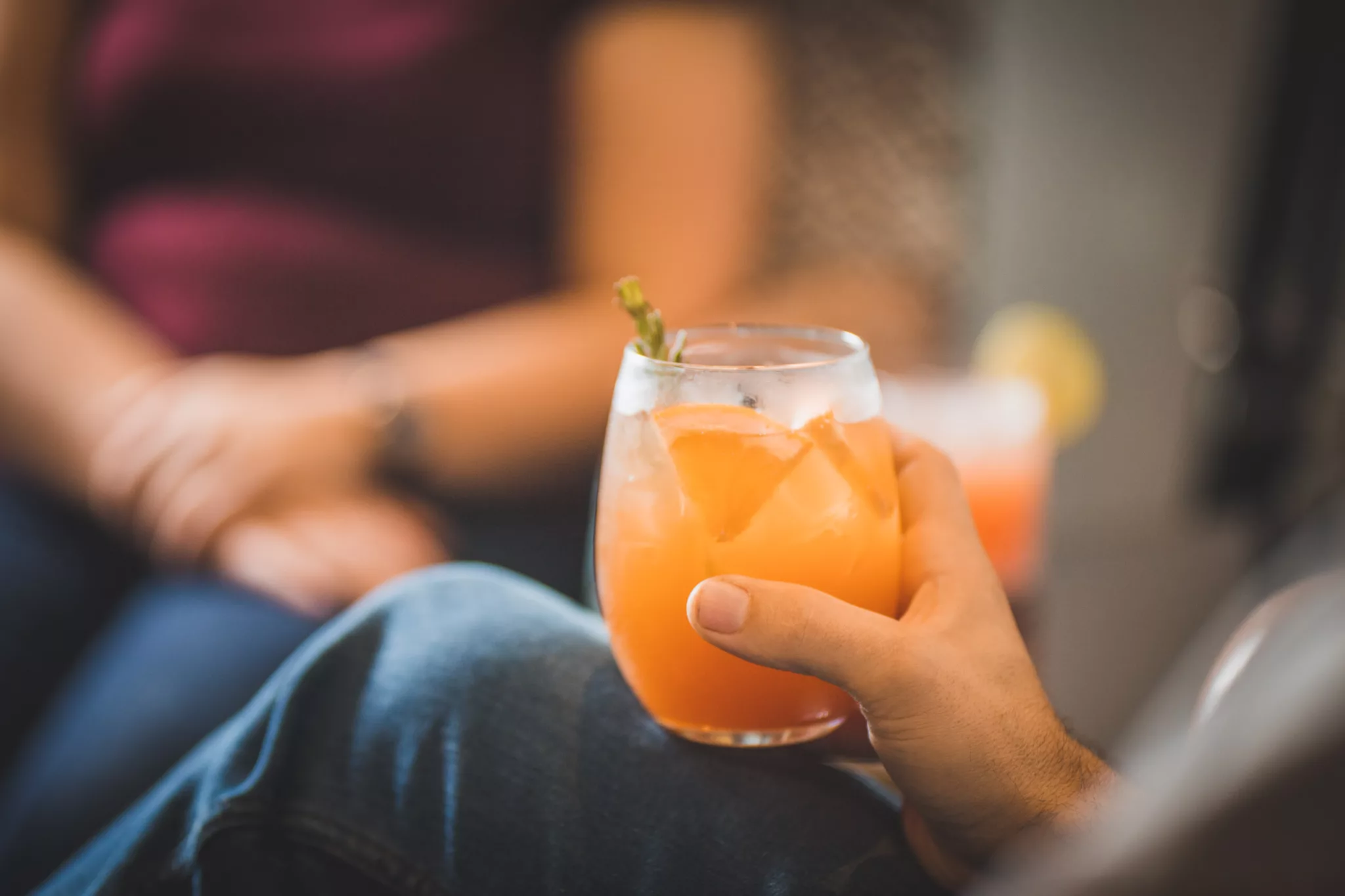 Lemonades
Lemonades are a classic. They're easy to make and delicious - no wonder everyone loves them. You can go along the traditional path and make an inexpensive, pretty, old-fashioned lemonade with water, lemons, and sugar.
With lemonades, you can get as imaginative as you want and impress everyone with some unique solutions. Add thyme, mint, or basil to the drinks, or splash them with some chili pomegranate syrup. (Sweet & spicy is always an excellent option.)
You can also opt for some ginger to add a bite or change normal water to the sparkling variety.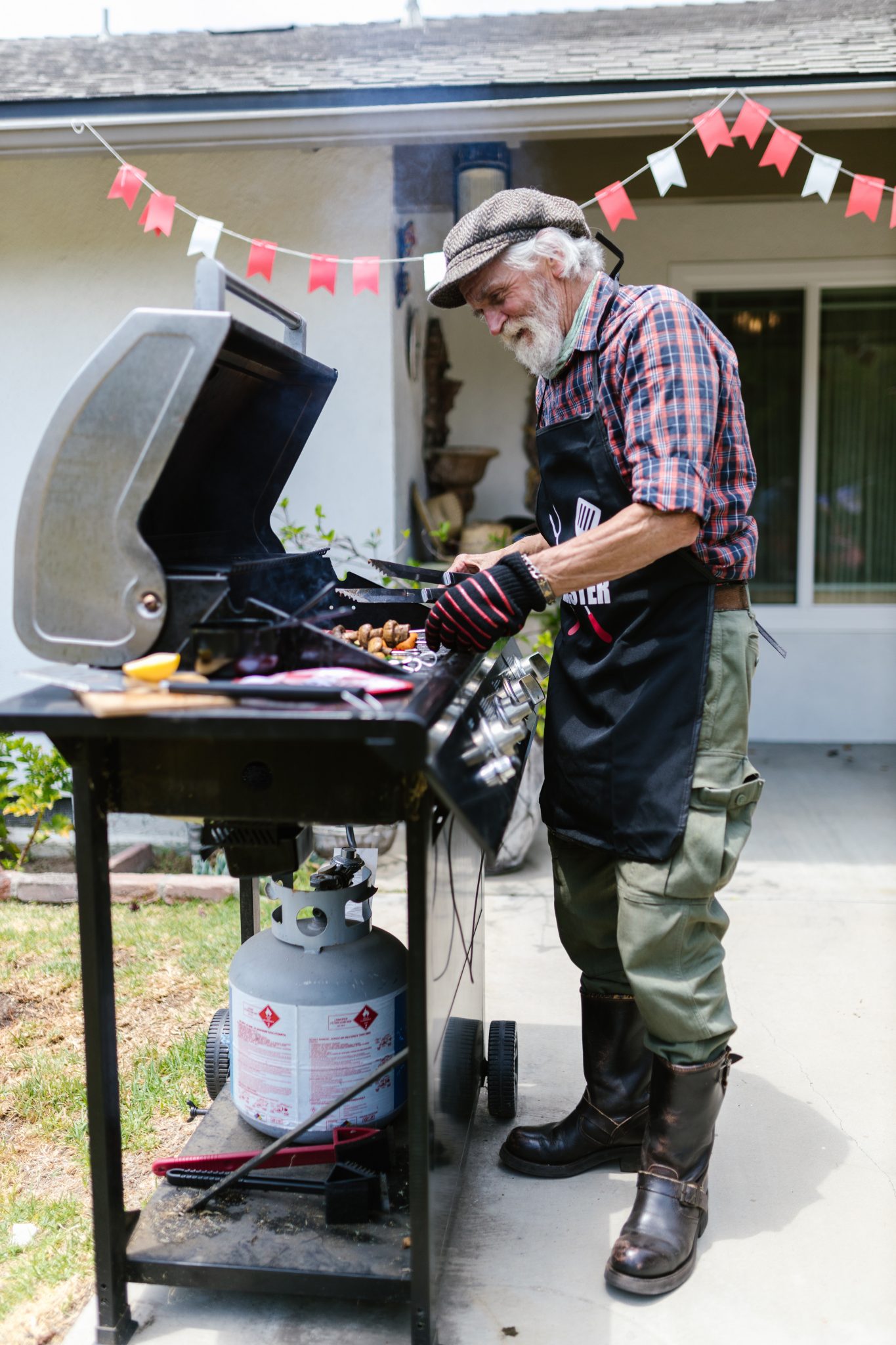 Best Non-Alcoholic Drinks for a Barbecue - Non-alcoholic Punches
A punch is by all means one of the best non-alcoholic drinks for any party. Refreshing, sweet, bubbly - it's everything you need on a hot summer day. You can add any fruit or berry juice to it, but make sure to do everything yourself (or with the help of a friend).
Don't go shopping for ready-to-drink punch. Trust us, it won't taste half as good as home-made.
The recipe is simple: in a large bowl, combine soda, a juice of your choice, fruits and berries (optional), and add ice. If you want to do something less traditional, consider making some jell-o a day before then break it up with a large spoon, top with soda or sparkling water, and serve!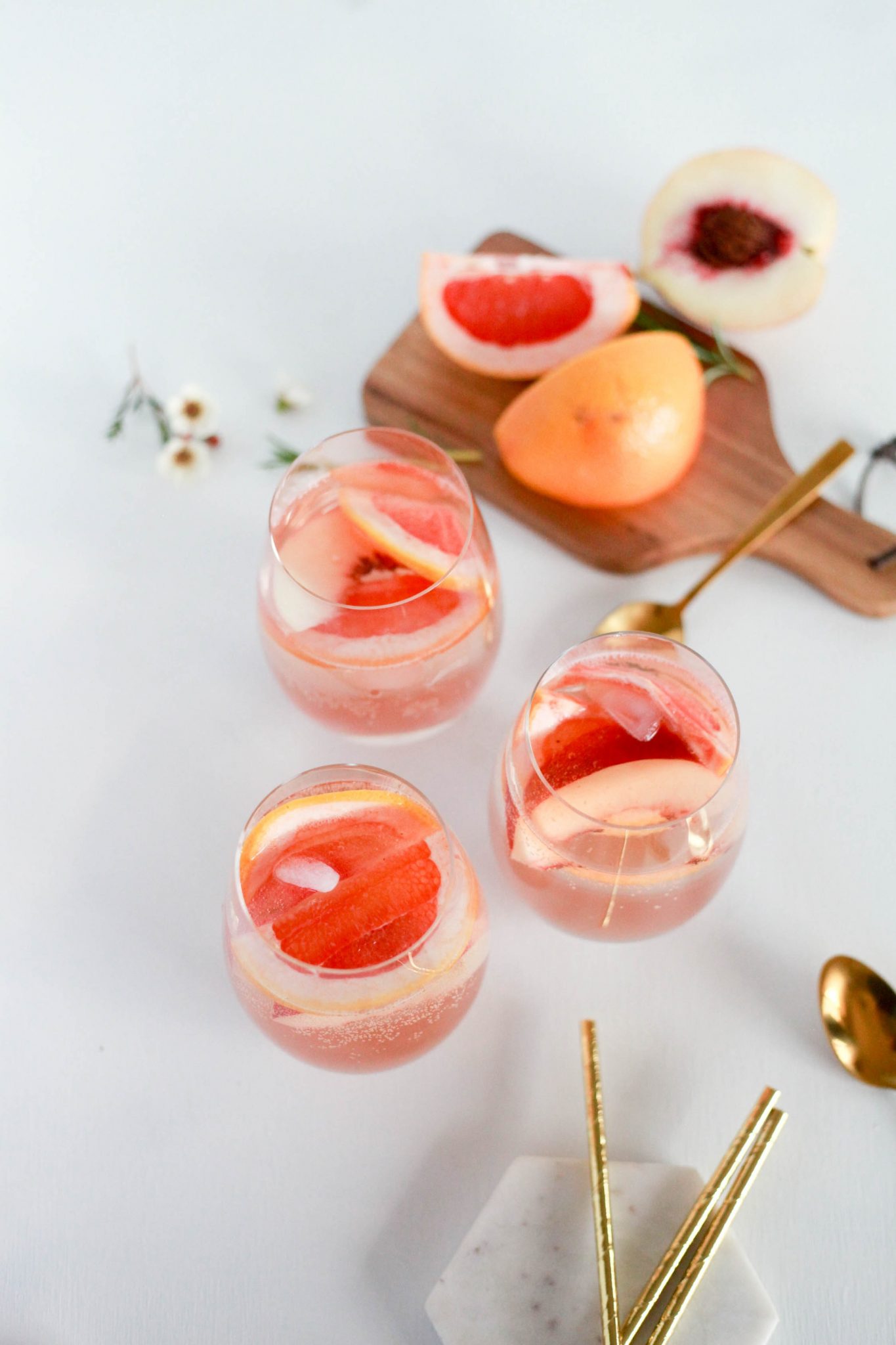 Simple and Fun Best Non-Alcoholic Drinks for a Barbecue
Non-alcoholic Sangria
You don't need wine to make delicious sangria. Cranberry or grape juice, cherry-flavored sparkling water, ginger ale, or even black tea - almost anything can be the base of your new favorite non-alcoholic drink.
Make it colorful by adding various fruits and berries, store in the fridge, and decorate with basil or mint before serving.
How to Make Red, White & Blue Sangria Recipe
Ingredients needed to make this Red, White & Blue Sangria Recipe
1 container (64 oz) white grape juice
1 bottle (750ml) sparkling white grape juice
1 cup chopped fresh strawberries, divided
1 cup fresh blueberries, divided
Fresh mint leaves
whole strawberries for rim of glasses
Directions for making this Patriotic Red, White & Blue Sangria Recipe
Create ice cubes by filling 4 ice cube tray cavities with chopped strawberries, 4 cavities with fresh blueberries and 4 cavities with fresh mint. Fill each cavity with white grape juice and freeze overnight.
Refrigerate remaining juice overnight.
In a large pitcher, combine the remaining white grape juice and sparkling white grape juice. Mix well. Add fruit infused ice cubes and additional (water filled) ice cubes if desired. Add remaining fresh cut berries and blueberries to the pitcher. Add about 2 tablespoons fresh mint and stir.
Fill glasses with sangria and add a fresh strawberry to the rim. Serve with a fun straw!
Save your time mixing individual mocktails and make a few pitchers of this non-alcoholic sangria. But for the party to be a little more interesting, consider serving a few variations.
Sangria infused with honeydew and pear, one with passion fruit and kiwi, or a classic orange and lime. Or give it a kick with some spices. The only limit is your imagination.
Mocktails
You may like alcoholic cocktails but may not be able to drink alcohol for some reason - this doesn't mean you can't enjoy life. Mocktails are extremely popular today, which means you can indulge in your favorite drinks without alcohol.
Tequila-free Margaritas, blueberry Moscow mule, watermelon Bellini, Virgin Mojito, or Piña colada without rum - they exist, and they are delicious.
You can look for recipes online, so the mocktail will taste almost the same as the original version, or simply change the alcohol to the fruit juice of your choice.
Bonus Drink!
If you need some inspiration, here's a bonus recipe of our favorite non-alcoholic barbecue drink - watermelon slushy punch. Slice a watermelon (seedless, preferably) in half and use a spoon to scrape out all the meat. Don't throw out the empty halves!
Place the watermelon pulp in a large blender, add lemon juice, strawberries, sugar, and ice, and blend until pureed. Then pour everything into the empty watermelon halves, garnish with some lemon and strawberry, and slurp your punch from a straw!
You can also serve it in portions or use a whip to mix the ingredients together right inside the watermelon (if you love pieces of fruit in your drink).
Whatever people may think, non-alcoholic drinks can be just as fun as those with alcohol. Fancy mocktails, tasty slushies, colorful sangrias - any child or adult will want a refill. And the best thing is, you can get as creative as you want.
Someone doesn't like lime? Make sangria with frozen berries. People want something bubbly? Dr. Pepper punch coming right up.
And sometimes, fruits, berries, and sparkling water are all you need to make a refreshing beverage for a barbecue. After all, you don't need alcohol to have fun - just a few good friends and good moods...and these Best Non-Alcoholic Drinks for a Barbecue!
If you did overindulge, don't worry too much - we have something for that too!
You can have a great night and even a good morning with this carefully crafted beverage from Anti Elixir.
Inspired by ingredients fighting hangovers used from around the world (ginger, lemons, and oranges) the founders found the perfect potion that can be enjoyed before a night out, the morning after, and most unique of all, as a mixer for your cocktails!
Hangxiety is a real thing and you don't have to feel that way anymore with Anti Elixir. You can get them here!
Share these Simple and Fun Best Non-Alcoholic Drinks for a Barbecue with your friends and family on social media!
If you love these Simple and Fun Best Non-Alcoholic Drinks for a Barbecue as much as we do, please leave me a 5-star review below and help me share this recipe on Facebook, Twitter and Pinterest!
If you do make the recipe, I hope you'll share that you tried it on Pinterest! I love it SO MUCH when readers share their feedback!
ARE YOU CRAVING MORE DELICIOUS RECIPES AND TRAVEL INSPIRATION? Sign up below to receive my newsletter filled with delicious recipes, fun crafts, and family adventures straight into your inbox: