Traveling to different parts of the world can be an exciting and enriching experience. However, it's important to prioritize your safety wherever you go. By taking a few precautions and being prepared, you can ensure a safe and enjoyable journey.
For women travelers specifically, it's essential to follow these safety tips to ensure secure and memorable trips for women. Here are several tips to keep in mind when visiting different parts of the world:
Research Your Destination
Before embarking on any trip, it's crucial to research your destination. Familiarize yourself with the local customs, traditions, laws, and potential safety concerns. Governments often issue travel advisories for their citizens, providing important information about safety and security issues in various countries.
Visit the government travel advisory website for your country to get up-to-date details about your destination. Additionally, reading travel blogs and talking to people who have been to your chosen location can give you valuable insights and tips.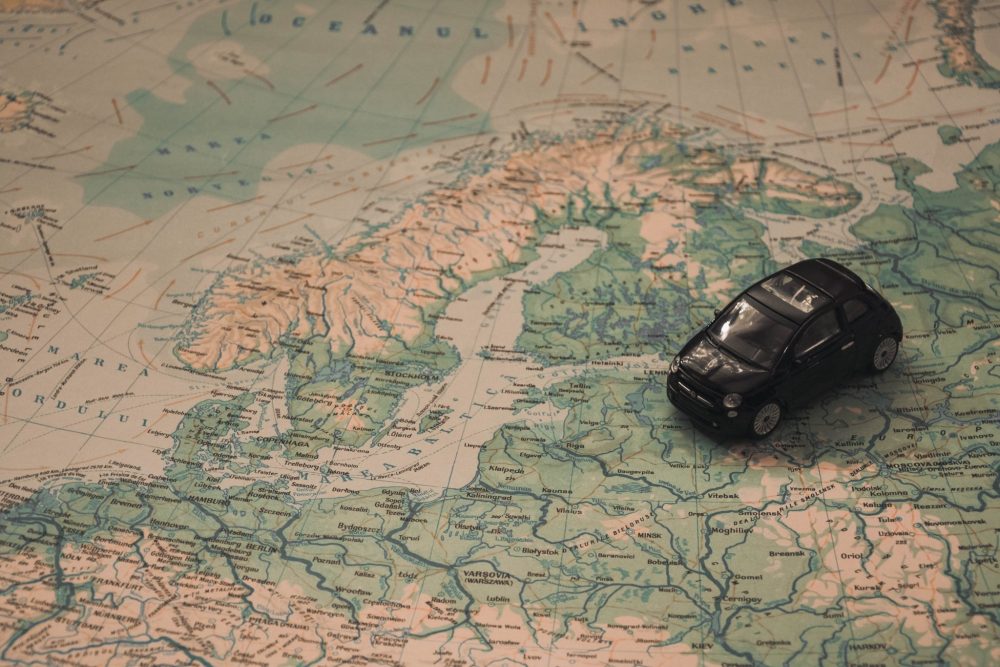 Consider Health Precautions
Protecting your health while traveling is essential. Check if there are any required or recommended vaccinations for the country you're visiting. Consult your doctor or a travel clinic to get the necessary vaccinations well in advance of your trip.
It's also important to pack a basic first aid kit with essential medications for common ailments such as pain relief, antacids, and antihistamines. Additionally, make sure you have travel insurance that covers medical emergencies in case you need medical treatment while abroad.
Stay Informed
Keep yourself informed about the current situation in your destination. Stay updated with local news, weather conditions, and any potential risks or hazards in the area.
Sign up for travel alerts and notifications from your government or travel agencies. This will help you stay aware of any developments that could affect your safety and make informed decisions.
Blend In With the Locals
One effective way to stay safe while traveling is to blend in with the locals. Dress appropriately and respect the local customs and traditions. Avoid wearing flashy jewelry or expensive clothing that may make you a target for theft.
Observe the behavior of the locals and try to abide by their norms and etiquette. Being respectful and showing an interest in the local culture can also help you build positive connections with the people you meet on your journey.
Secure Your Belongings
Keeping your belongings secure is essential when traveling. Ensure that your passport, money, and other valuables are kept in a safe place, preferably in a money belt or a secure bag worn close to your body.
Avoid displaying your wealth or valuables in public and be mindful of your surroundings. Use hotel safes to store your passport and other important documents when you're not using them.
Use Reliable Transportation
When traveling in different parts of the world, it's important to use reliable and safe modes of transportation. Research the transportation options available in your destination, such as trains, buses, or taxis.
If you're using public transportation, be cautious in crowded areas and keep an eye on your belongings. When taking taxis, ensure they are licensed and use reputable ride-sharing services.
Avoid traveling alone at night, especially in unfamiliar areas.
Be Cautious with Personal Information
Protecting your personal information is crucial when visiting different parts of the world. Avoid sharing sensitive information with strangers, both in person and online.
Be cautious when using public Wi-Fi networks, as these can be vulnerable to hacking and data theft. Consider using a Virtual Private Network (VPN) to protect your online privacy and secure your internet connection.
Stay Connected
It's important to stay connected with your loved ones when traveling. Share your itinerary and contact details with a trusted friend or family member.
Check-in with them regularly and inform them of any changes or delays in your plans. Carry a charged mobile phone with emergency contacts saved in case you need assistance.
Trust Your Instincts
Your instincts are your best guide when it comes to personal safety. If a situation or location feels unsafe, trust your gut and remove yourself from the situation.
Be aware of your surroundings, particularly in crowded places or tourist hotspots. Stay alert and vigilant, and don't hesitate to seek help or advice if needed.
Purchase Travel Insurance
Travel insurance is a must when visiting different parts of the world. Invest in comprehensive travel insurance that covers medical expenses, trip cancellation, lost luggage, and personal liability.
Read and understand the policy terms and conditions, including the coverage limits and exclusions. Having adequate travel insurance will provide you with peace of mind and financial protection in case of unforeseen emergencies.
In conclusion, traveling to different parts of the world can be an incredible and life-changing experience. By conducting thorough research, taking necessary health precautions, staying informed, and practicing common sense, you can ensure a safe and enjoyable journey.
Remember to always prioritize your safety and make well-informed decisions throughout your travels. Happy and safe travels!