When it comes to finding the perfect place to call home, peace and tranquility are often at the top of our wish list. Living in a peaceful country not only contributes to a stress-free life but also enhances our overall well-being.
The Most Peaceful Place to Live on Earth: Top 10 Countries
In this blog post, we'll explore the top 10 countries that are considered some of the most peaceful places to live on Earth. Whether you're seeking serenity, safety, or a harmonious environment, these countries have it all.
Plus, we'll touch on the importance of international health insurance for those considering making the move.
What Makes a Country Peaceful?
Before we dive into our list of the most peaceful countries, let's discuss what criteria are used to measure a nation's peace level. The Global Peace Index (GPI), produced by the Institute for Economics and Peace, is one of the most widely recognized measures of peace. It takes into account several factors, including:
Political Stability: The absence of violent protests, political uprisings, and government instability.
Crime Rates: Low crime levels, including petty and violent crime.
Military Presence: A lower number of armed forces and weapons.
International Relations: Favorable relationships with neighboring countries and minimal involvement in conflicts.
Societal Safety: Low rates of domestic violence and homicides.
Civil Unrest: The absence of large-scale protests and demonstrations.
Militarization: Limited access to weapons and a low prevalence of organized crime.
Homicide Rates: Fewer homicides per capita.
Terrorism Impact: Minimal impact of terrorism on daily life.
Now, let's explore the top 10 countries that excel in these aspects and provide a peaceful living environment for their residents.
1. Iceland
Iceland consistently ranks as the most peaceful country in the world according to the GPI. With its stunning natural landscapes, low crime rates, and political stability, Iceland is a paradise for nature lovers and peace-seekers alike.
The country's healthcare system is also renowned for its quality, but if you plan to move there, consider securing international health insurance to ensure you have access to medical care.
2. New Zealand
New Zealand's breathtaking landscapes and welcoming communities make it a top destination for those seeking a peaceful life. With a stable political environment and low crime rates, it's no wonder New Zealand is a favorite among expats.
While the country provides excellent healthcare, having international health insurance can offer additional peace of mind.
3. Portugal
Portugal is not only famous for its warm climate and rich culture but also for its peaceful atmosphere. The country boasts a low crime rate and political stability.
Portugal's healthcare system is accessible and affordable, but international health insurance can cover any unexpected medical needs.
4. Austria
Austria's charming cities and scenic countryside provide a serene backdrop for residents. The country is known for its political stability, safety, and efficient public services, including healthcare. However, international health insurance can be valuable for expats who want a wider range of healthcare options.
5. Denmark
Denmark is often ranked as one of the happiest and most peaceful countries in the world. With a strong social safety net, low crime rates, and a high quality of life, it's an attractive destination for those seeking tranquility.
Expats in Denmark may choose international health insurance to supplement the state-provided healthcare.
6. Switzerland
Switzerland's stunning Alpine landscapes and well-organized society make it a peaceful haven for residents. The country is known for its neutrality and political stability.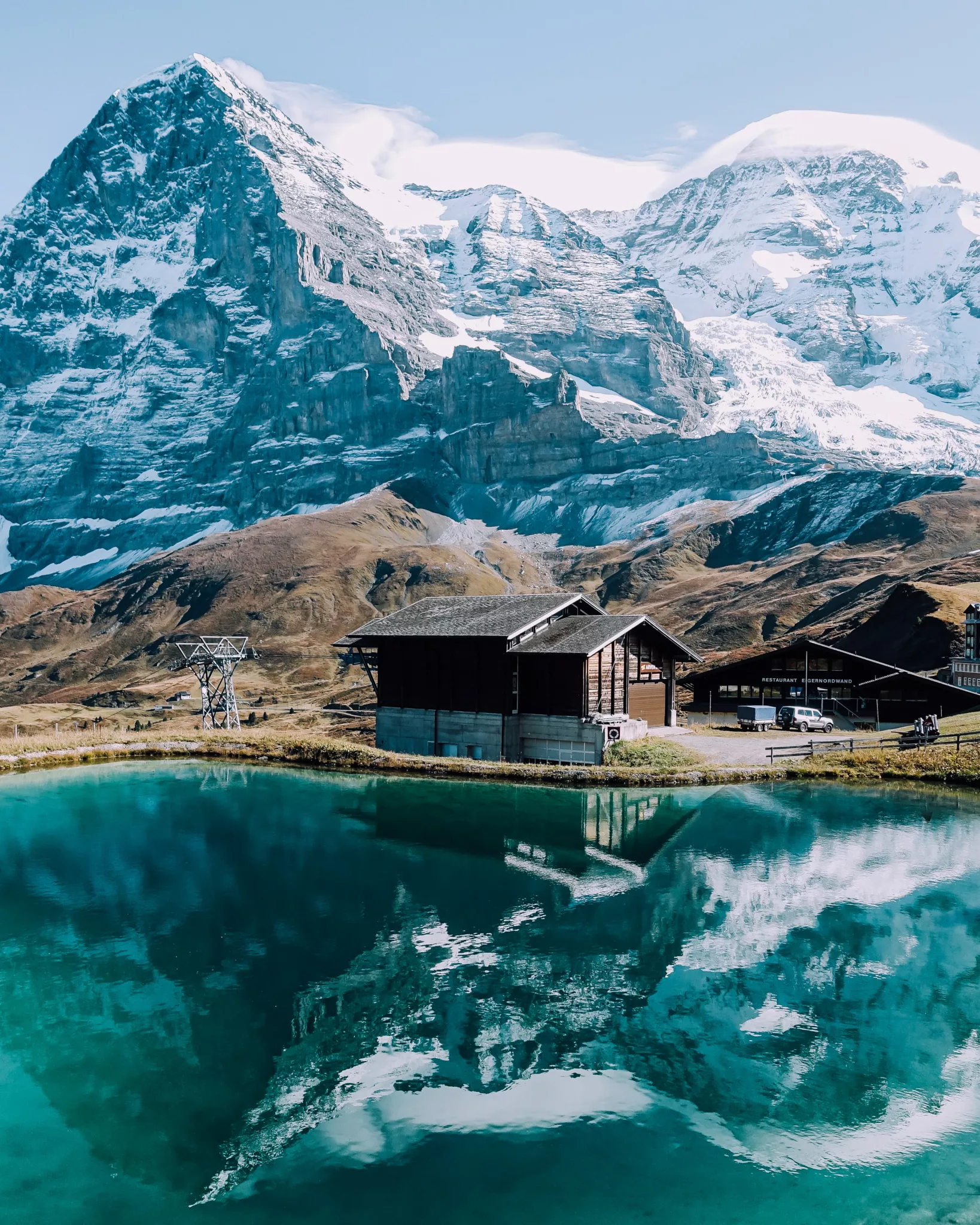 While Switzerland offers excellent healthcare, international health insurance can provide coverage for specialized treatments or emergencies.
7. Canada
Canada's vast wilderness and diverse cities offer a unique blend of natural beauty and urban living. The country is famous for its safety, low crime rates, and universal healthcare. However, international health insurance can fill in gaps in coverage for expats.
8. Finland
Finland's pristine lakes and forests create an idyllic setting for a peaceful life. The country excels in education and healthcare, making it an attractive choice for families. Even though Finland has a comprehensive healthcare system, international health insurance can offer added flexibility.
9. Japan
Japan's rich cultural heritage and modern infrastructure coexist in harmony. The nation is known for its safety, low crime rates, and high life expectancy.
While Japan's healthcare system is top-notch, international health insurance can be beneficial for non-citizens who may face language barriers.
10. Czech Republic
The Czech Republic, with its picturesque towns and historic sites, provides a peaceful and affordable European lifestyle. The country offers excellent healthcare services, but international health insurance can be a wise choice for expats who prefer English-speaking healthcare providers.
The Importance of International Health Insurance
While these countries offer some of the most peaceful living environments in the world, it's essential to consider your healthcare needs as well. International health insurance provides several benefits for expats and residents:
Access to a Wide Network: International health insurance allows you to choose from a broader network of healthcare providers, including specialists and facilities.
Emergency Coverage: It provides coverage for unexpected medical emergencies, ensuring you receive timely and appropriate care.
Language Assistance: Some plans offer translation services to bridge language gaps between patients and healthcare professionals.
Repatriation: In case of severe illness or injury, international health insurance can cover the cost of repatriation to your home country for treatment.
The Most Peaceful Place to Live on Earth: Top 10 Countries
Choosing to live in a peaceful country can greatly enhance your quality of life and overall well-being. The top 10 countries listed above offer tranquility and a high standard of living. However, don't forget to consider your healthcare and wellbeing needs when planning your move.
International health insurance can provide you with the peace of mind you need to enjoy your life in your new, peaceful home fully. Whether it's the stunning landscapes of Iceland, the welcoming communities of New Zealand, or the rich culture of Portugal, there's a peaceful place for everyone to call home.