This is a sponsored post written by me on behalf of Country Inns & Suites By Carlson. All opinions are 100% mine.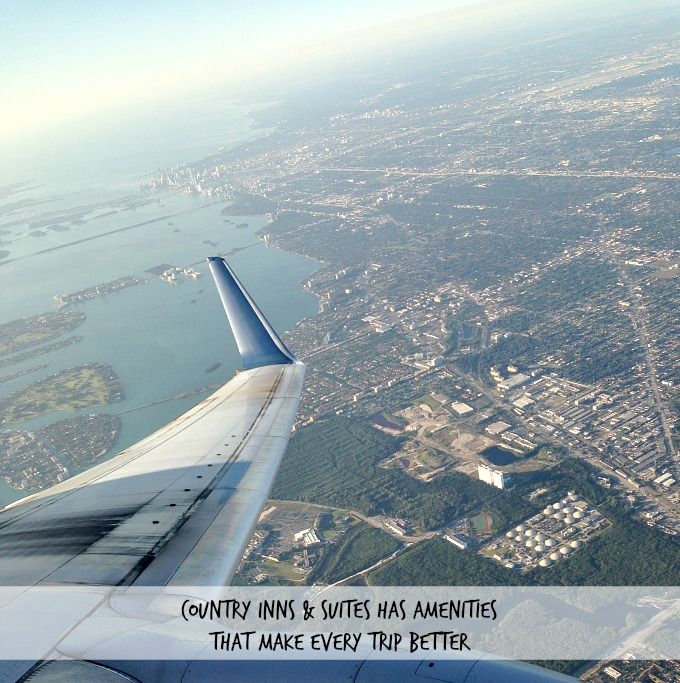 I'm a busy person. Super busy. Ultra busy. So whenI look for lodging, hotel amenities are the first thing on my list. I want to feel comfortable and relaxed while I'm on a trip, but I still need to get some work done, too. I know there are a lot of busy people like me out there, so I've put together a list of what I think are the most important hotel amenities to look for when traveling. I recently told you guys about the Double the Fun promotion happening at Country Inns & Suites through June 30th, 2015, where you can earn double the rewards for your favorite frequent flier programs. Country Inns & Suites have great amenities AND they're offering this great promotion, so Book Now and sit back and relax, because The Rest Comes Easy!

Hotel Amenities for Productivity and Relaxation
Most of the trips I take are for work, but even when I'm not traveling for work, I have to be productive. As I'm self-employed, I am always "at work." Once the day is over, I head back to my room to sit down and catch up on emails, work on blog posts, or even start working on drafts for posts that I will write about what I've just done. Sitting down after a long day and actually getting some work done? It just doesn't happen when I don't have access to great hotel amenities!
Relaxation
When I'm on the road, I want to feel at home, so I look for hotel amenities that will keep me comfortable and relaxed.
Hot Breakfast: A hot breakfast is one of the key hotel amenities I look for. Nothing says "home" like a nice hot breakfast. The funny thing is that I don't normally eat breakfast at home, but because I am constantly on the go while on trips, I have to start my day with something in my stomach.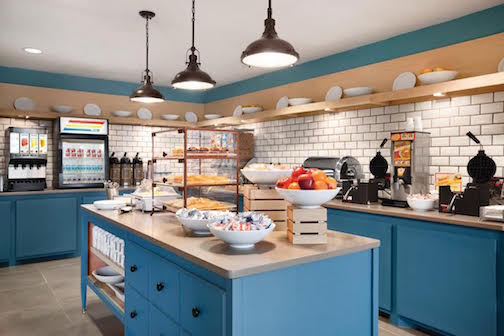 And a hot breakfast gets me ready for the day in a way that cereal - a favorite of some cheap-o hotel chains - can't.
Location: While some wouldn't call this an amenity, it's very important to me. When I find a hotel chain that I like, I want to know that I'll be able to find a location at or very near my destination. A hotel within walking distance of great restaurants or shops is also a big plus!
A Fitness Center: Working out releases chemicals in the brain that help you relax and keep you focused, so a fitness center is one of the hotel amenities that I look for, as well.
Pool: A pool is a nice touch, and I always try to find a hotel that has one. While I don't always make it down to the pool on business trips, I love looking out my window and seeing it there! I like to go for a quick dip for a little exercise at the end of a long day. Of course, on personal trips, a pool is an absolute MUST!
Microwave and Refrigerator: I'm not always going to be eating out when I'm on a trip, and it's nice to have the option to store a few snacks in the room and be able to prepare them.
Productivity
I may want to be relaxed when I travel, but I still need hotel amenities that will help me get a little work done, too!
Free Wi-Fi: When it comes to hotel amenities, this is a make or break for me. As a blogger, I'm constantly taking pictures and hitting the web, so I need free wi-fi to allow me to find what I need online and transfer pictures from my phone to my computer when I need to. How could I sit down to get any work done without WiFi?
Business Center: Another biggie. Occasionally, I'll need to print something out, so I can refer to it while I'm at my destination. I am constantly forgetting to print out itineraries while on business trips, and referring to the tiny print on my phone a million times a day leaves me with a headache. Don't even get me started on the countless times I've forgotten to print off media credentials and tickets. Without a business center, I would be totally lost!
They even have a lounge to enjoy when you've had a long day but aren't ready to go back to your room. You can sit down, grab a drink and chat with other guests!

Country Inns & Suites has the Hotel Amenities I Want and Need
When I travel, I stay at Country Inns & Suites whenever I can. They have all the hotel amenities I look for when I'm on the road. They have everything I listed above, and they even have a library! Yep. Working with Penguin Random House, Country Inns & Suites has the Read It & Return Lending Library with a wide variety of books when I want to kick back and relax with a good book. Although, that rarely happens!
Country Inns & Suites is a great chain with all the hotel amenities I look for. If you want to be comfy, cozy, and a little bit of a work horse, too, Book Now and take advantage of their Double the Fun promotion (happening through June 30th, 2015) - it's a great way to get double miles thanks to Country Inns & Suites.