If you haven't heard the big news yet...I WENT BACK TO THE CORPORATE WORLD! Yep, The Rebel Chick is still very much alive and kicking, but due to some industry changes, life changes and well - the Pandemic of 2020 - it just isn't enough to support my lifestyle anymore. So I got a day job!
Working outside of the home for 40 hours a week is such a huge change, and I am still getting adjusted to everything. One of the things that has been a rough adjustment is that I have to actually meal plan and meal prep now. I haven't had to pack a lunch in over a decade!
Fortunately, there are lots of awesome new cookbooks hitting the market that are going to be a big help for me as I transition back into the workforce.
Whether you're going back to the real world, or just want to try something new in the kitchen, you can totally Change Up Your Cooking Routine with These NEW Cookbooks hitting the market this summer and fall!
This Change Up Your Cooking Routine with These NEW Cookbooks post may contain affiliate links which means we receive a small commission at no cost to you when you make a purchase. As an Amazon Associate I earn from qualifying purchases.
Change Up Your Cooking Routine with These NEW Cookbooks
Never waste extra food again with these perfect-portioned recipes for solo cooks all while using your favorite kitchen appliance—the Instant Pot.
We all know and love the Instant Pot! With its quick cooking times and multiple functions, it is a fast and easy way to get a delicious meal on the table. And now you can enjoy all the benefits of using the Instant Pot without dealing with leftovers!
Whether you live alone or need a quick meal just for yourself, the I Love My Instant Pot® Cooking for One Recipe Book By Lisa Childs teaches you how to create perfectly portioned recipes right in your Instant Pot. With 175 recipes, photographs, and an easy-to-understand overview of how the Instant Pot works, this cookbook is a must-have for beginner and experienced Instant Pot users alike.
With satisfying, single-serving dishes for every meal from breakfast to dinner and snacks in between, The "I Love My Instant Pot" Cooking for One Recipe Book is the perfect way to eliminate wasting food while keeping yourself full and satisfied all day long.
The "I Love My Instant Pot®" Cooking for One Recipe Book By Lisa Childs ON SALE: 7/20/21 $16.99 Paperback; 224 pages ISBN: 9781507215777
Create deliciously quick and easy recipes in your Air Fryer using only 5 ingredients or less!
Want simple meals that your entire family (even the pickiest eaters) will devour? Looking to avoid the grocery store and use some of the ingredients you already have on hand? The "I Love My Air Fryer" 5-Ingredient Recipe Book is here to help!
This easy-to-use cookbook provides mouthwatering, whole-food dishes for every meal—from breakfast and dinner to appetizers and dessert—using favorite, familiar ingredients you probably already have in your pantry.
Including 175 delicious recipes using five—or fewer—ingredients, these fast, affordable meals don't require a lot of prep or shopping, so you can spend more time out of the kitchen doing the things you love. Best of all, these satisfying, flavorful recipes are sure to be a big hit with everyone in the family.
Whether you need an easy dinner on a busy weeknight or want to cut back on time (and money) in the grocery store, this cookbook has you covered!
The "I Love My Air Fryer" 5-Ingredient Recipe Book By Robin Fields ON SALE: 7/20/21 $16.99 Paperback; 224 pages ISBN: 9781507216286
An authentic, indulgent collection of dessert recipes from across the Middle East, from one of the region's most loved home cooks
Whether you start your day with something sweet, finish it with something sweet, or make sure sweets are within reach all day long, you'll find serious inspiration in the pages of Salma Hage's latest cookbook for home cooks.
The Middle East's wide range of cultures, ingredients, and influences informs the array of dishes she includes – spiced cookies, cream-filled pancakes, aromatic pastries, and delicious cakes – with recipes that are easy to follow and celebrate simple-to-source spices and taste combinations.
Specifications: Format: Hardback / Size: 270 x 205 mm (10 ⅝ x 8 ⅛ in) / Pages: 240 pp / Illustrations: 100 illustrations / ISBN: 9781838663384A remarkably diverse collection of delights from the Middle East, Middle Eastern Sweets (August; $35.00 US/$45.00 CAN) features traditional recipes perfected over generations to inspired contemporary takes on baklava, halva, and ways to use tahini.
James Beard Award-winning author, Salma Hage brings together classic recipes from her childhood in the mountains of the Kadisha Valley in north Lebanon and discoveries from stories and people she's met during her five decades of cooking. The result is an ode to Hage's passion for Middle Eastern cuisine, with her Lebanese values of abundance and generosity embedded throughout.
Bake like an Italian with this latest Silver Spoon treasure – a culinary inspiration and go-to kitchen companion
With 140 recipes for cakes, pastries, pies, cookies, chocolates, and frozen puddings, The Italian Bakery: Step-By-Step Recipes with the Silver Spoon (September; $49.95 US/$59.95 CAN) is the first volume in the Silver Spoon library to focus exclusively on dolci – the Italian term for all sweet treats – found in bakeries across Italy's diverse regions.
Featuring a wide range of delectable offerings for everyday indulgences and special occasions, step-by-step instructions and photography will teach both novice and experienced home cooks how to master the art of Italian patisserie.
Filled with cakes, pastries, pies, cookies, sweets and chocolates, and frozen puddings, the collection showcases a wide range of delectable desserts suitable for everyday indulgences and special-occasion celebrations – the Italian way.
Specifications: Format: Hardback / Size: 270 x 205 mm (10 ⅝ x 8 ⅛ in) / Pages: 360 pp / Illustrations: 450 illustrations / ISBN: 9781838663148
An extraordinary celebration of the continent's much-loved regional cuisines – with 600 delicious recipes
An extraordinary celebration of Latin America's rich culinary diversity and heritage, The Latin American Cookbook by Virgilio Martínez (October; $49.95 US/$59.95 CAN) features more than 60 much-loved bread and dessert recipes from 22 countries, including Brazilian Coconut Candy, Mexican Bread of the Dead, Chilean Sandwich Cookies, and Ecuadorian Sweet Plantain Pudding.
Rarely has the incredible range of cuisines from Mexico's tropical coasts to the icy islands at the foot of South America been documented as comprehensively as in this collection. Global star chef and Peruvian sensation Virgilio Martínez curates, with a personal deep dive into each region's food culture, culinary delicacies, and local ingredients. The result: 600 remarkable recipes that bring to life the vibrancy of Latin America and its myriad influences – indigenous, European, Asian and beyond.
Specifications: Format: Hardback / Size: 270 x 180 mm (10 ⅝ x 7 ⅛ in) / Pages: 432 pp / Illustrations: 150 illustrations / ISBN: 9781838663858
Move over, Ketchup and Sriracha! It's time to celebrate the greatest condiment of all-time: Mayonnaise! Introducing The Mayonnaise Cookbook: 50 Savory and Sweet Recipes Starring the World's Best Condiment [978-1646041954; $17.95; Ulysses Press; June 2021] by Erin Isaac, a full-color cookbook honoring mayo in its entirety, complete with instructions on how to make your own mayonnaise, pros and cons of the many mayo brands out there, and 50 delicious, easy-to-follow recipes that feature mayonnaise as the star.
Mayonnaise is one of the most versatile yet divisive condiments. Some slather it on anything they can find, while others avoid eating it at all costs. Whether you love it or hate it, this cookbook is sure to turn any mayo skeptic into a believer and have every mayo enthusiast jumping for joy!
Ranging from appetizers, side dishes, salad dressing, desserts, and more, you'll get a taste for just how delicious mayonnaise can be, with tasty recipes like Angel Eggs; Elote Street Corn; Lobster Roll; Pimiento Cheese-Stuffed Burgers; Grilled Cheese; Bang Bang Shrimp; Mayo-Pesto Seared Steak; Chocolate-Mayo Cupcakes and much more!
"Mayonnaise, lovingly referred to as mayo, is the creamy white condiment that so many people like me just cannot get enough of. It is the most popular condiment in the United States, with sales greater than $2 billion annually, outselling even ketchup and barbecue sauce," author Erin Isaac said. "Mayo is the most versatile condiment of them all and can be used for so much more than sandwiches. In this cookbook, you will find mayo in foods from crab cakes all the way to cupcakes!"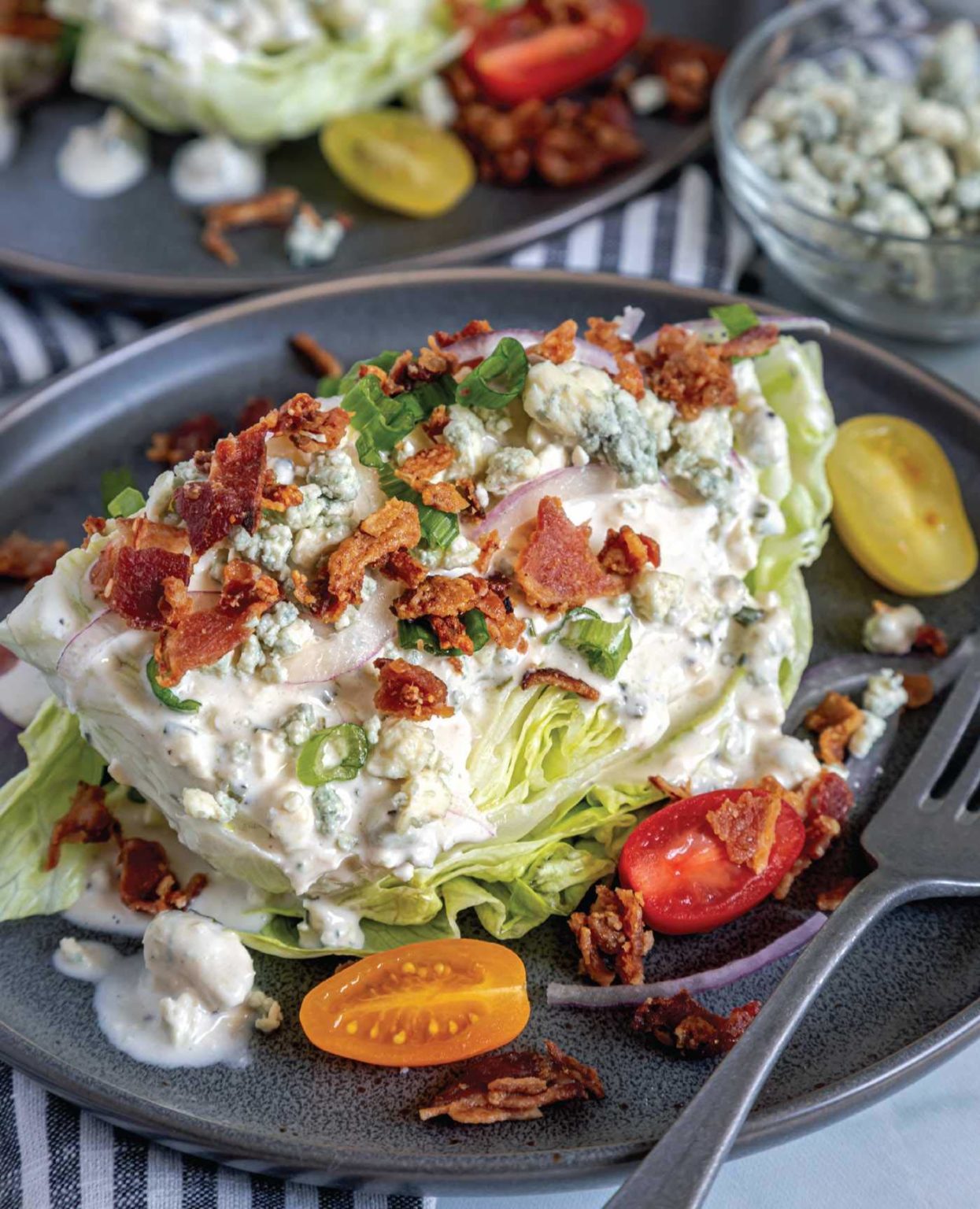 Slather it up with the first-ever cookbook guaranteed to turn you, your friends, and your family into major mayo connoisseurs!
The Mayonnaise Cookbook: 50 Savory and Sweet Recipes Starring the World's Best Condiment
by Erin Isaac, Ulysses Press, Paperback; June 2021, ISBN: 978-1646041954, $17.95; 7 ½ x 9 ¼; 144 pages
About the Author
Creativity comes in many forms, and for Erin Isaac, it touches on her greatest passion: cooking. Erin thrives in her roles as a recipe developer, food photographer, and founder of Slight Kitchen Werk by sharing her passion through her food and recipes. She has acquired her cooking skills from her grandmother, her parents, and more than a decade of experience. Erin is a multi-award winner for her innovative recipes at the Ohio State Fair. As a Cleveland, Ohio, native, these awards are some of her proudest accomplishments.
Erin's favorite cooking companions are her Infused Olive Oil (which is a product she developed and sells), music (preferably loud), and wine, preferably dry. When Erin is not in the kitchen, she loves to explore and travel. She enjoys trying new restaurants and taking cooking classes both locally and abroad, to learn about different cultures and cuisines, and to continuously perfect her craft. Erin is inspired by the many flavors of the world and uses these eclectic ingredients to re-create memorable recipes in her kitchen. Find her on Instagram (@SlightKitchenWerk) and Facebook (@SlightKitchenWerk).