I love to travel with my daughter, and our vacation of choice is always a cruise. As an adult and as a parent, there are so many reasons why I prefer cruises, but as those of you with children know, the kids usually have a small say in where you go on vacation. When it comes to teenagers, I think that we parents weigh the opinion of our teenage children even more so than the little ones, as we know that our time together is increasingly limited! As the countdown to graduating high school and going off to college begins, every moment with our teenagers is important and we tend to plan vacations that the entire family will enjoy to create lasting memories.
My daughter will be going off to college in a year and we have taken at least ten cruises together in the last 7 years. We are already planning a cruise to celebrate her high school graduation next year, and today she is stepping in to give you a Teenager's Take on Cruising!
A Teenager's Take on Cruising
A Cruise is Like an Awesome Hotel That Takes You to Paradise
Thanks, mom! Carnival Cruise Line is like an all-inclusive hotel that takes you to amazing places. First, you have a really cool room. And there's everything you could possibly want to do on the cruise ship: all kinds of restaurants, pools, deck parties, spas, arcades, movie theaters and clubs. But this hotel also takes you to incredible destinations!
I have traveled a lot with my parents and I always love cruising because your vacation plan is already set for you. You just get on the cruise ship and have fun while you sail around seeing and visiting different places. One day it might be Key West, and then the next day it could be the island of Curacao - which I'd never even heard of before going there on a cruise! Or it could be an Alaska cruise and you can watch orcas swimming past your balcony!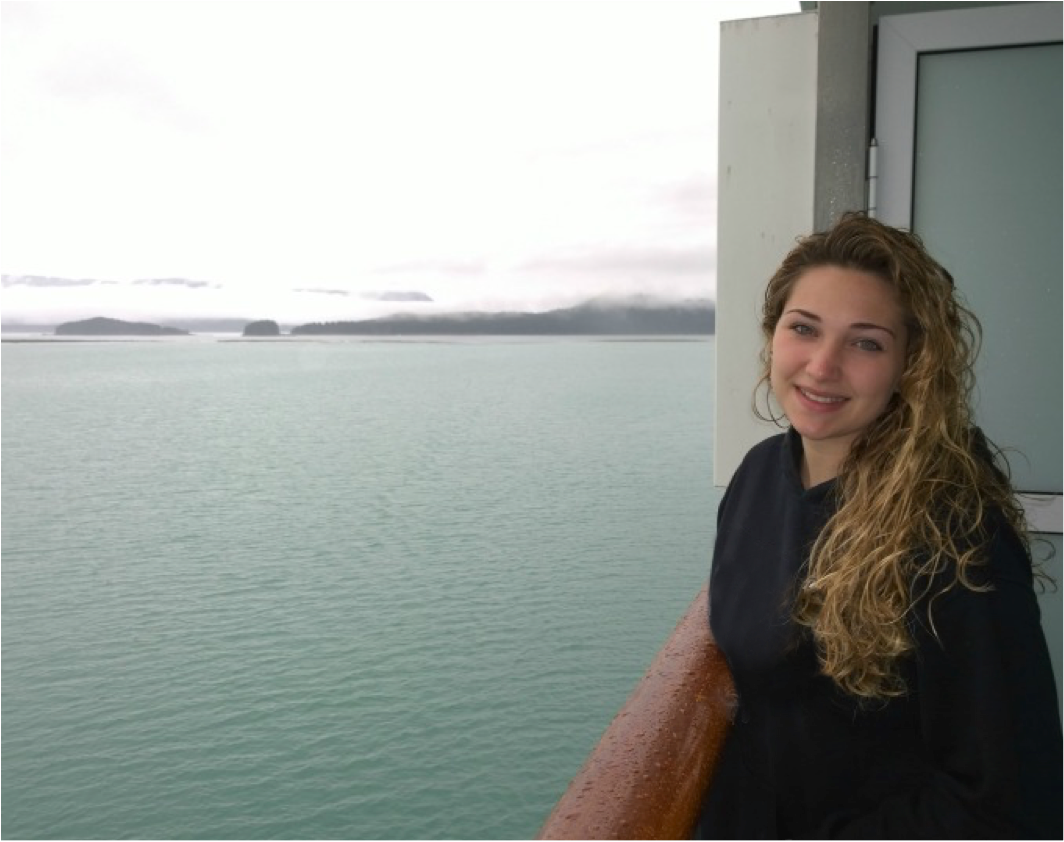 Even Picky Eaters Can Enjoy a Wide Variety of Delicious Food
I am kind of a picky eater, but I can always find something that I really like when we go on a Carnival cruise. There are a lot of options. There's everything from burgers, tacos and burritos on the Lido Deck, to different kinds of food in the buffet. And there are fancy dinners every night in the dining room or specialty restaurants. Most ships have a steakhouse and other fancy restaurants. My favorite one is the Ji Ji Asian Kitchen on the Carnival Sunshine.
My favorite thing to eat on a Carnival cruise ship is the Plain Jane burger with fries from Guy's Burger Joint. And you can't go wrong with 24 hour ice cream at the Swirls station on the Lido Deck. It makes a great midnight snack when all of the teenagers get out of Club O2 at the end of the night.
You Can Make New Friends From Around the World on a Cruise
Most of my friends live in Miami, but I have met new friends on each of the cruises I have taken. Between meeting new people at Club O2 and just being friendly while I am on the pool deck, it is really easy to make new friends! We hang out at Club O2 and then meet up together on excursions and around the ship, and it's so much fun to hear different accents and learn what life is like in other cities and countries.
I have made new friends from Louisiana, Georgia, Pennsylvania - even from far away places like Canada and Spain! We stay friends through social media and always hope that one day we will meet on a cruise again! On one cruise I took with my parents, I made new friends who actually lived in Miami and, every once in a while, we meet up at the mall or the movies.
There Are Fun Social Clubs and Activities For Kids 18 and Under
When I first started cruising with my mom, I was too shy to make friends. When I got older, I started signing up for Club O2 because it's a great way to make friends and have fun on your cruise.
Inside the club there are parties, videos games, and board games. Some ship Club O2s have a photo booth. And there are movie nights! There are activities scheduled outside of the club too. There are scavenger hunts, "manhunt" (it's a game like hide and seek), and pool parties that are only for Club 02 kids.
The counselors are always so nice and fun and can really relate to the kids. It's not like teachers at school! They are actually fun to be around and you end up seeing them as friends!
You Can Do Things on a Cruise That You'd Never Be Able to Do at Home
Many teenagers seem to have similar lives: we go to school, we come home and do homework, we go to the movies or to the mall on weekends, and sometimes we go to concerts or to the beach or lake. One of the things I like about cruising is that there are some really exciting things to do on shore excursions that you would never have the chance to do at home!
I have done amazing things on cruises. As a shore excursion while cruising on the Carnival Liberty, I ziplined over a rain forest in Puerto Rico! Instead of a Sweet 16 birthday party, I asked my mom to take me and my friends on a Carnival cruise.
I have also been to the Vatican Museums in Rome, had gelato in Aux en Province (that's in France!), posed for a picture in front of Trevi Fountain, gone snorkeling in Grand Cayman - and I did all of those things on Carnival cruise shore excursions!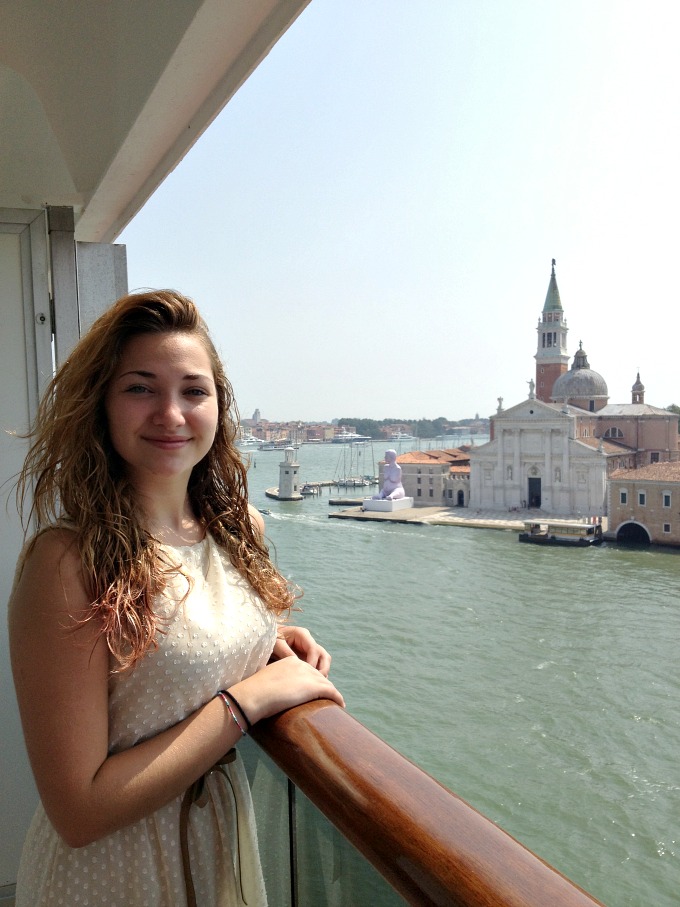 As you can see, I just love cruises, and I have my mom to thank for that. Thanks, mom! Back to you...
So there you have it: A Teenager's Take on Cruising. Do you think that your teenagers will love cruising as much as my daughter? If you've been on a cruise with your teens, I would love to hear what they think!
This post was created for Away We Go with Carnival, the destination for getting in the getaway state of mind. Head on over.