This is a sponsored post written by me on behalf of Tide® HE Turbo Clean™. All opinions are 100% mine.
It seems that YouTube is the most popular form of entertainment these days, and P&G Tide hasn't missed the memo! Have you checked out the most popular parenting channel on YouTube, What's Up Moms? Well, P&G Tide has partnered with them to create a really fun video to show all of us parents what a great clean Tide® HE Turbo Clean™ delivers from a high efficiency washing machine!
I hate doing laundry...anything I can do to make the process less painful and I am ALL EARS!
What's Up Moms teamed up with Tide® HE Turbo Clean™ to share with us all of the benefits of this awesome product, and what better way than to do so in a video that makes us laugh? I don't know about you, but a little lighthearted humor makes doing laundry just a tiny bit better...okay, maybe a lot better!
Doing the laundry is a chore that most of us do not look forward to - myself included. What's Up Moms used a boot camp-inspired theme to create this funny video where they "conquer the laundry" with the assistance of Tide® HE Turbo Clean™. You'll notice that they specifically show us how this low-sudsing detergent can help to eliminate extra wash cycles, which saves time and energy.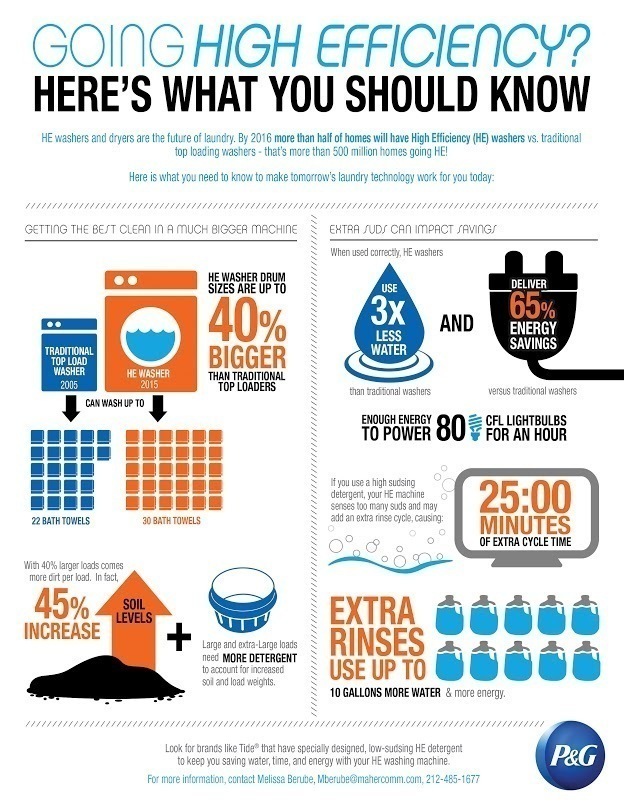 As a mom, time and energy are two things that are always in short supply and the thought of repeating a wash cycle because my clothes didn't get clean enough is very frustrating!
With a house full of pets, a messy teenager and of course I'm no angel myself, the laundry must be done every day. It is a never-ending task...and one that I quickly tire of! It's thought that detergents that create a lot of suds could slow down the laundry process, but Tide® HE Turbo Clean™ detergents can save not just your time, but water too, using proprietary, quick-dissolving Smart Suds™ technology that helps prevent HE Machines from running additional rinse cycles. It can save you up to 25 minutes of wash time! That means cleaner clothes with less time - which means you have more time to tackle the folding and putting away of clothes...
Fun Fact:
Tide® was the first national detergent brand to offer HE formulas for HE washing machines, recognizing that HE machines clean differently (less water, different agitation and lower temperatures). You can trust Tide has done the testing necessary to prove the performance of this new line of HE Turbo detergents.
The HE Turbo Clean™ formula is the #1 recommended detergent by leading HE washer manufacturers. It is available in Tide® liquid detergent, Tide Pods® pacs and Tide® powder formula. Just make sure that you are following the recommended dosing instructions and matching the amount of detergent with the dirtiness factor of your laundry - the load size of an HE Machine is up to 4x larger than a traditional top loader, so each load can contain 40%+ more dirt, which requires an appropriate amount of detergent to clean.

Watch the What's Up Moms video now and prepare for a giggle!