This post brought to you by Hpnotiq. All opinions are 100% mine.
Before we even get started here, let me remind you that you must be 21 years or older to drink alcoholic beverages and as always, please remember to drink responsibly. If you aren't 21, just keep moving along...
Before you and your girlfriends start planning your next girl's night out, head over to Primp & Prep to make sure you look as fabulous as you feel before you hit the town! It's your one stop shop where all of your girlfriends can go to find their beauty, fashion and style tips, as well as fun gossip and new music too! How better to begin the night than with your hair down music up!
Primp and Prep is an exclusive online site within the Hpnotiq website, and coming from a fabulous liquer like Hpnotiq, you can be sure to find everything you need to roll out on girl's night out in style!
You can begin the festivities with a few of Hpnotiq's delicious cocktail recipes, which you can find right on their website, while the ladies catch up and plan any last minute details for the night. Whether you have a designated driver or are calling a cab, just make sure that you are being responsible with your friends!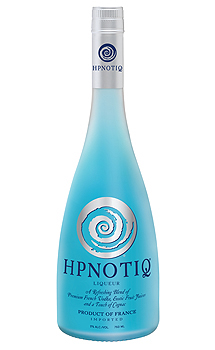 My friends and I usually start girl's night out at one of our houses, and Hpnotiq cocktails looks like the perfect way to begin the party, don't you think?
You can find everything you need right on the Primp & Prep website, including articles on which nail polishes best match your horoscope, ideas for super sexy outfits - or even how NOT to approach a guy you meet while out and about on ladie's night!
Sounds like the perfect way to start the evening to me! Go check out the Primp & Prep website for yourself!