This post brought to you by Sprint. All opinions are 100% mine.
Unlimited talk? Ok. Unlimited text? Sure. We've heard about that before. Double the high-speed data at a lower price than AT&T or Verizon? Okay, now you have my attention! The simple fact is, we live in the digital age and our mass digital consumption requires a lot of data. Sprint has answered their data-hungry consumers with an easy, affordable way to get what we want out of our wireless plan, the Sprint Family Share Pack.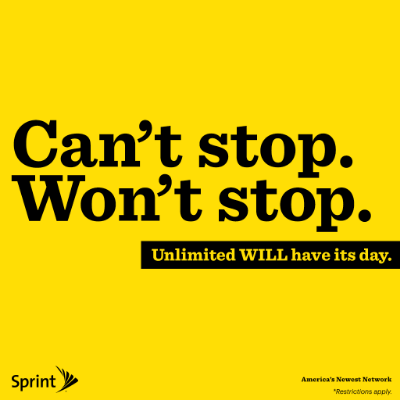 Data is necessary for the apps and games we all love. Sprint has stepped up its data game with the announcement of their newest shared-data plan: Sprint Family Share Pack. Whether you're a family of three like us, or a family of ten (or somewhere in between) you'll get at least 20GB of shared data as well as unlimited talk and text for $100 a month! Say what?
With AT&T and Verizon's current pricing (through 2015) a family of four can easily save $60 by switching to the Sprint Family Share Pack, best deal in data. It provides double the data as Verizon and more than double the high-speed data of AT&T and T-Mobile.
As a blogger and social media professional, data is very important to me. I need to be able to check and respond to emails quickly, lest I lose a valuable opportunity. I also need to be able to interact on various social media outlets, all of which require high-speed data. My job as a blogger requires active participation on Instagram, Facebook, Twitter and Google+, most of which I access through my phone throughout the day.
The same goes for the rest of my family. A certain teenager I know would be crushed without data access, making her frequent Instagram updates next to impossible. I don't have the time or the want to worry about us incurring data overages and so I appreciate that Sprint has doubled the offered data of their competitors.
To sweeten the pot, customers that bring their number and activate on the Sprint Family Share Pack, Sprint will buy out families' contracts with a Visa Prepaid Card worth up to $350. Head over to Sprint to read more about the Sprint Family Share Pack and their New Day for Data campaign. #ItsANewDayForData
How would your family benefit from the Sprint Family Share Pack plan?