This is a Sponsored post written by me on behalf of éclos Skin Care. All opinions are 100% mine.
4After recently turning 34, I realized something...I am getting older. Not only am I getting older, but my skin is beginning to show my age and all of that time I've spent in the hot Florida sunshine!
Obviously, I had to do something about that!
After hearing about éclos Skin Care, I knew it was something that I had to try! éclos contains Apple Stem Cells which are extracted from a rare Swiss apple. These Apple Stem Cells have been shown to stimulate skin stem cells, encouraging you aging skin to behave like its younger self.
Plant extracts, vitamins and anti-oxidants combine with the Apple Stem Cell technology to help minimize the appearance of fine lines - you know, those wrinkles that like to stare back at us in the mirror?
Similar products used to only be available at your department store cosmetics counter - complete with a high price tag that made them unaffordable to many (like myself). éclos is the first brand to bring this active ingredient to mainstream stores at a fraction of the cost- making beautiful and younger skin affordable to more women!
I received the following éclos Anti-Aging Skin Care Starter Kit, which has samples of everything in the line, and retails for $19.99:
• Facial Cleanser Skin Prep
• Cellular Activator Face Serum
• Moisture Therapy Regenerative Cream
• Restorative Eye Cream
• Instant Radiance Facial Scrub
• Skin Renewal Clay Mask
• éclos Terry Cloth Head Band
I really enjoyed how easy it was to use the different steps; I especially loved how soft and clean my skin looked aftering using the Skin Renewal Clay Mask! And I loved the smell of the products, specifically the Instant Radiance Facial Scrub!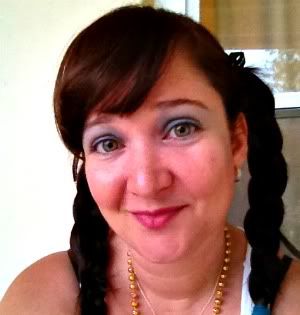 I have been using the program for about two weeks and while my skin looks great, I didn't have horrible wrinkles to begin with. I have just a few fine lines around my eyes - you know, the famous crow's feet - and my laugh lines. I am hoping that the longer I use the products, the bigger difference I will see!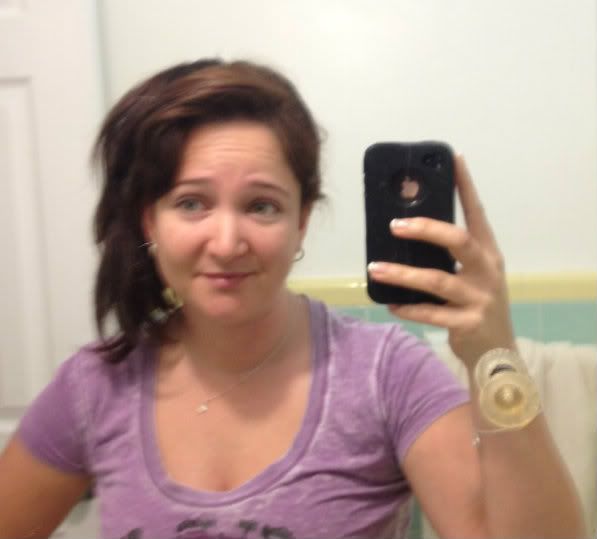 You can buy an éclos Skin Care starter pack for yourself by visiting their website, or you can enter to win one here!
This giveaway is open to US residents 18 and over, and will run until midnight on June 7th, 2012.
All you have to do to enter is tell me which product you want to try the most!
Good luck!