This is a sponsored post written by me on behalf of H&R Block. All opinions are 100% mine.
Tax season is here. I know what you're thinking. Why would I pour salt into the wound and remind you about what you've been trying so hard to forget. I'll tell you why! H&R Block wants to celebrate tax season with the H&R Block Refund Season road tour and a chance for you to win some cold, hard cash. Are you interested yet?
Take Control this Tax Season and Win Some Moolah
Here's the deal with H&R Block: they know their stuff. Backwards and forwards, inside and out, H&R Block has the skills to get you the biggest refund possible on your taxes. They are the world's largest tax services company, with over 80,000 tax professionals and they've been around the block. In fact, they've been circling the block with their expert tax preparation advice since 1955. You can find out more about the tax preparation advice offered at H&R Block on H&R Block's website.
You know the H&R Block "Get Your Billions Back, America" commercials with the bow-tie wearing spokesperson and H&R Block tax preparer, Richard Gartland, that we keep seeing? They're referring to the more than $300 billion dollars in tax refunds that the IRS issued last year. I don't know about you, but this tax season, I want in on as much of that action as I can get!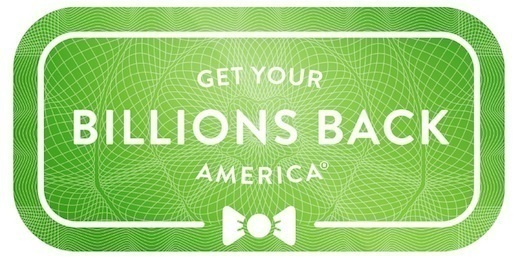 H&R Block puts their money where their mouth is, and I like that. They guarantee that they'll get you the maximum refund possible from the IRS. It's called the Maximum Refund Guarantee. Anyone who knows me knows that I'm all about guarantees.
This tax season, H&R Block wants to get your billions back and maybe a little more. The H&R Block Refund Season road tour, which features an interactive experience giving us the opportunity to win prizes and cash, is hitting eight cities this season. One of those cities is Miami!
On February 7th, H&R Block's Refund Season tour will be at The Dolphin Mall from 11 AM to 3 PM, and so will I! I can't wait to see you guys, so if you're in the greater Miami area, please do stop buy to celebrate, because you could win a prize! They even have a special prize...but I'm sworn to secrecy on that one. Just trust me on this: you need to come to The Dolphin Mall to check it out for yourself!
A Little Giveaway of my Own
To celebrate this great H&R Block Refund Season event for tax season, I'm hosting a little giveaway too! All my readers have to do is leave a comment and let me know what you'll do with your refund once you "Get Your Billions Back". Three of you will win a $25.00 Mastercard courtesy of H&R Block. Hmm. I guess tax season isn't so bad after all!
Visit H&R Block's website for more information, and don't forget to follow H&R Block's Twitter and H&R Block's Instagram to stay up to date on all of the H&R Block Refund Season fun!