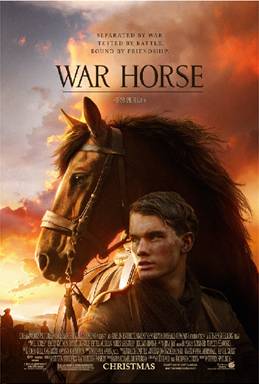 Next week, Angeline and I are going to see a sneak peak screening of War Horse, one of DreamWorks Pictures' new movies!
War Horse is based on the young adult novel first published in 1982, penned by Michael Morpurgo. The film is rated PG-13, and is said to be perfect for families with older children. Luckily, Angeline is 14 and pretty mature, so I don't foresee any issues!
War Horse begins with the remarkable friendship between a horse named Joey and a young man called Albert, who tames and trains him. When they are forcefully parted, the film follows the extraordinary journey of the horse as he moves through the war, changing and inspiring the lives of all those he meets—British cavalry, German soldiers, and a French farmer and his granddaughter—before the story reaches its emotional climax in the heart of No Man's Land.
I don't want to give away too much of the story line, so why don't you take a peek at this trailer?
You can learn more about War Horse by following on Twitter or liking the Facebook page!