This is a sponsored post written by me on behalf of Cooper Tire. All opinions are 100% mine.
When was the last time you changed your tires? Honestly, when was the last time you gave your tires any thought? If you knew the answer to either of those, you're probably in the minority. Most of us do the bare minimum when it comes to tires. I know that I am guilty of never checking my tire pressure. I KNOW how, and I even know where the tire pressure gauge is in my SUV, but each time Chris asks me if I've checked my tire pressure, I honestly can't remember the last time I did it!
The only time I give my tires a second thought is when someone points out to me that it looks like I am getting a flat. I am usually pretty on top of things like getting my oil changed, but when it comes to my tires, I need to make more of an effort to take care of them. There are many things that cause wear and tire on our tires, from the daily commute to yearly road trips - or in our case, frequent road trips!
It's important to keep our tires well-maintained because I often have a car full of people I love. Now that Angeline is going to get her driver's license, it's even more important for me to properly maintain my tires, as I need to set a good example for her and of course, I need to ensure that everything on the SUV is in prime condition when she's behind the wheel for safety reasons!
Cooper Tire's recommends performing monthly procedures to lengthen your tires' lifespan such as testing the air pressure, checking wheel alignment, rotating tires, and examining the tread. These should all be performed prior to lengthy trips as well.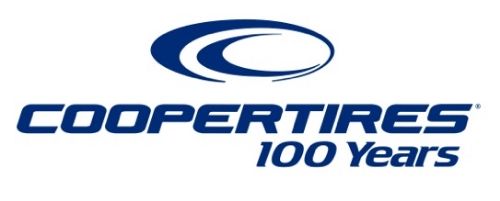 As part of Cooper Tire's Fall Reward Event through the end of October you can receive up to a $70 Visa gift card with the purchase of a new set of qualifying Cooper tires (at participating retail stores). This is a great way to ensure you are driving in optimal conditions while earning a fun reward too!
The Cooper Tires Fall Reward Event ends on October 31st, so head over to Cooper Tire's Rebates to learn how you can save now!
The lineup of qualifying tires include: Adventurer A/T* Cooper Response Touring / Cooper Zeon RS3-A / Cooper Zeon RS3-S CS3 Touring / CS5 Touring Discoverer A/T3 / Discoverer ATP* / Discoverer CTS / Discoverer H/T / Discoverer H/T Plus / Discoverer HTP* / Discoverer LSX* / D iscoverer LSX Plus* / Discoverer RTX* GLS Touring* *Available at select national retailers only
#RollWithCooper $5000 Gift Card Sweepstakes
Cooper Tires is hosting a social media sweepstakes and it's incredibly easy to participate! Just visit Cooper Tire's Facebook, on Twitter, or Instagram and share your favorite daily moments of travel in your car. Simple enough, right? Put all of those selfies you take in your car while waiting for the kids in the school pick up line to good use!
Be sure to use the hashtag #RollWithCooper for your chance to win amazing prizes, like a $5,000 you can use towards gas, a winter car-care kit, or camouflage-themed prize pack. Can you imagine having $5,000 for gas? I do a lot of driving and I would love to have the money I normally use on gas freed up for other things...like more travel - a famiy road trip to visit the inlaws this holiday season sounds nice!
How will the Cooper Tires Fall Rewards Event help you?