As I'm packing to leave for the Hard Rock Hotel & Casino in Punta Cana, Dominican Republic for a destination wedding this week, I have a super exciting giveaway for you guys! Like most people, I love shopping at Target, and I'm always excited to see friends and family register with the Target Wedding Registry for their wedding registry because it makes shopping for that special day so much easier – and fun!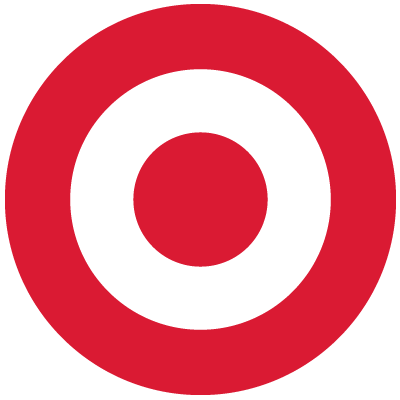 Target just has everything and the Target Wedding Catalog makes it so easy to shop for the special bride and groom! Whether it be new bedding, a Keurig coffee maker, the traditional set of wedding dishes, or a set of gorgeous wine glasses and corkscrew, you can find everything you need to give the perfect wedding gift at Target!
Because my friend's wedding is in the Dominican Republic, and she lives in California, I didn't get to go to her engagement party, bridal shower, or bachelorette party – heck, I don't even know if she even had one! Of all of the pre-wedding festivities, the bridal shower is my favorite.
Even when I am not a bridesmaid, I love helping throw together bridal showers! The food, the games, the decorations – it's all just so much fun!  I think that the bridal shower is when the wedding excitement really comes to a head; talking about the dress, giving gifts that make the bride oooh and ahhh, what's not to love?
With my friend getting married in 2011 and my sister getting married in 2012, I have been involved in two fantastic bridal showers recently, and I'm psyched to share my best bridal shower tips with you today!

3 Tips for a Fab, Fun Bridal Shower
1. Serve Finger Foods 
Instead of a traditional sit down lunch or dinner, serve an array of finger foods so that guests – and the bride – can go from table to table and mingle, instead of being tied down to their seat. Bridal Showers move quickly and every minute is precious! Don't waste time sitting down and eating when you can be spending time chatting with the ladies and enjoying the company!
You can find lots of tools at Target to make serving finger foods easier – like this cute Bella Cake Pop Maker!
2. Set Up a Beverage Bar
Instead of assigning someone to handle the beverages, set up an easy beverage bar so that people can refill their own drinks!
A fun twist on this idea is to set up a Keurig and/or Soda Stream so that guests can make their own specialty drinks, and attach a little note for the bride that their gift for the bridal shower is to take home the kitchen gadget!
3. Play Bridal Shower Games!
Playing games is a great way to get everyone excited before you begin opening presents! Here are three of my favorite Bridal Shower Games:
Bridal Shower Bingo – Using bingo cards, replace the word BINGO with BRIDE. Instead of playing with numbers, write facts about weddings, or specific to the couple in each square. Follow the traditional bingo rules, and award a prize to the winner!
The Purse Game – I always played this when I sold jewelry and did jewelry parties. Simply make a list of items that people might have in their purses and have everyone try to find that item in their own purse. Whoever has the most items on your list wins!
Items to include might be: a nail file, a cell phone, a wallet, a key chain, lipstick, Band Aids, tweezers, Tylenol, a pen, a checkbook (that's a good one because hardly anyone carries a checkbook anymore!), coupons, mascara, etc!
The Newlywed Game (I grabbed this from Wedding.TheKnot.com)
Before the bridal shower, interview the groom and ask him questions about the bride and their relationship: "Where was your first kiss?" "What's his most annoying habit?" Then at the shower, ask the bride the same questions and see if she can answer correctly. To get the full effect, record video footage of the groom's answers and play back his responses to each question for everyone to see and hear (allow a pause between questions.)
Are you getting ready to throw someone a bridal shower? You can enter to win a $25 Target gift card to help you buy fun stuff for your party right here! This giveaway is open to US residents and ends at 12:00 AM on November 14th!